A Course Series is a collection of related courses on your training catalog. You can use series to easily show users which courses are part of the same learning path, training bundle, topic, level of knowledge, and more.
To put courses into a Course Series, first you must create the series and then add your published courses to it. To get started:
In Domains & Publishing, select "Catalog Settings"
Next, select the page tab titled "Course Series".




The Course Series page will show you a list of any course series that have already been created. Click the blue button in the top-right title "New Series" and select the standard option to create a new series.

Notice the "Recommendation" option when creating a new series? Learn more about Skilljar's recommended courses functionality!

On the following page, you can customize the elements of the Course Series landing page, including:
Course title
Promo image
Short description
Catalog header
Course/Courses label
Which courses are listed in the Series
Which tags are applied to the Series
List View or Tile View Display
Once saved, your Course Series is not yet live on the catalog. Next, you need to make it visible. In Catalog Settings, scroll down to "Visibility and Order" and move the series from the "Not visible on catalog page" to "Visible on catalog page" by clicking the series title. (Note - this is different from Catalog Visibility.)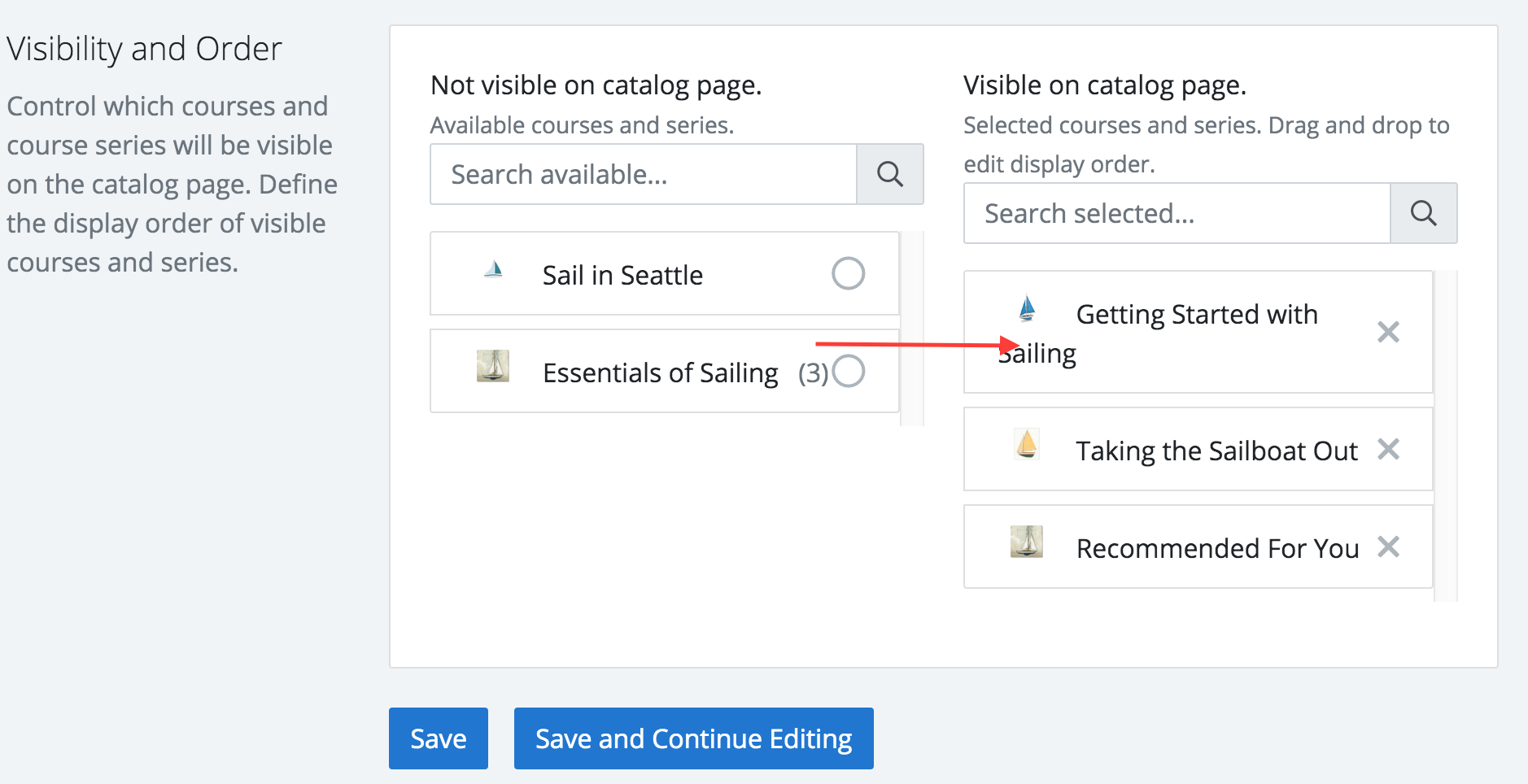 You can then drag and drop the courses and series on your catalog into your preferred order. You can see the number of courses in the series by the number in parentheses.
Click Save, to save your catalog settings.
You can also choose which series you want this course to be a part of when you are publishing a course, or editing a published course.
1. From the Publish Course Page, select the Domain you are publishing the course to.
2. Once the Domain is selected, scroll down to the Course Series section.
3. From there, you can select the series you would like the newly published course to be a part of by selecting the series, and using the middle arrow buttons to move them over from Available Course Series to Selected Course Series.
4. Click Save or Save and continue Editing at the bottom of the page.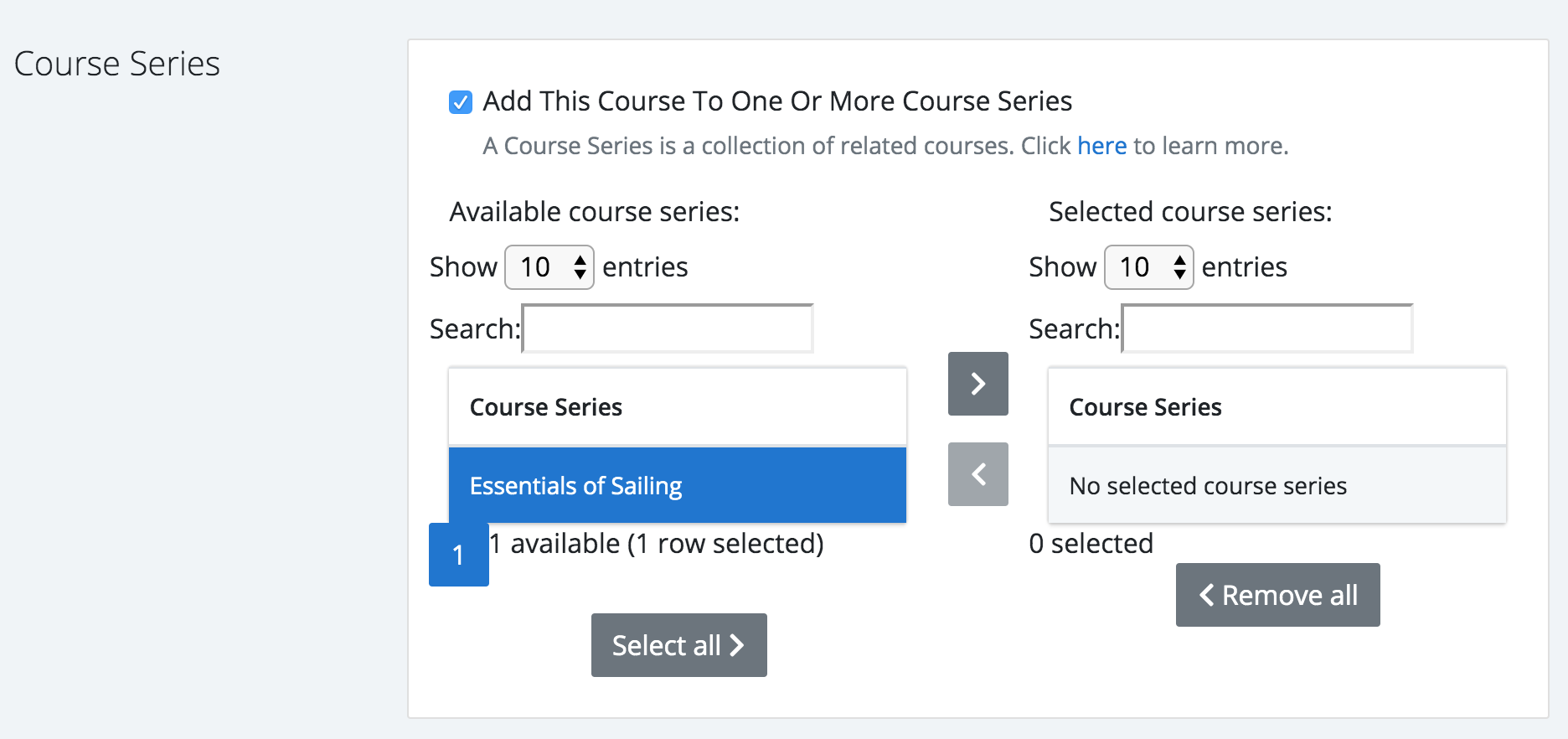 Once a course is part of a series, you will see that series listed in Domains & Publishing:



You can have one course be listed in multiple series and/or by itself. For example, if you have a "Customer Training: The Basics" course, you could make a series based on knowledge level (Basics) and on topic (Customer Training), and this course can be listed in both, as well as being listed on the catalog outside of either series.