Skilljar admins have the ability to update their student's password from within the Dashboard. 
Here's how it works:
1. From Students, select a user. Click on the Password Reset tab: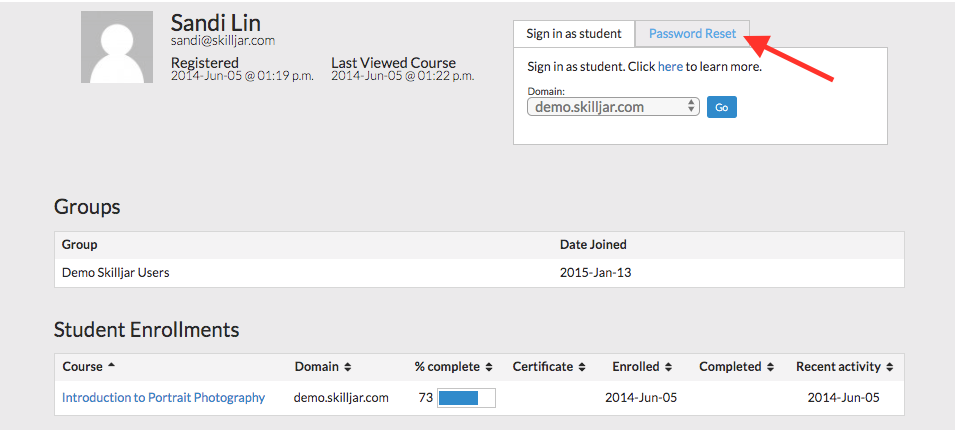 2. This will open up the Password Reset pane where you can enter in the new password for the student: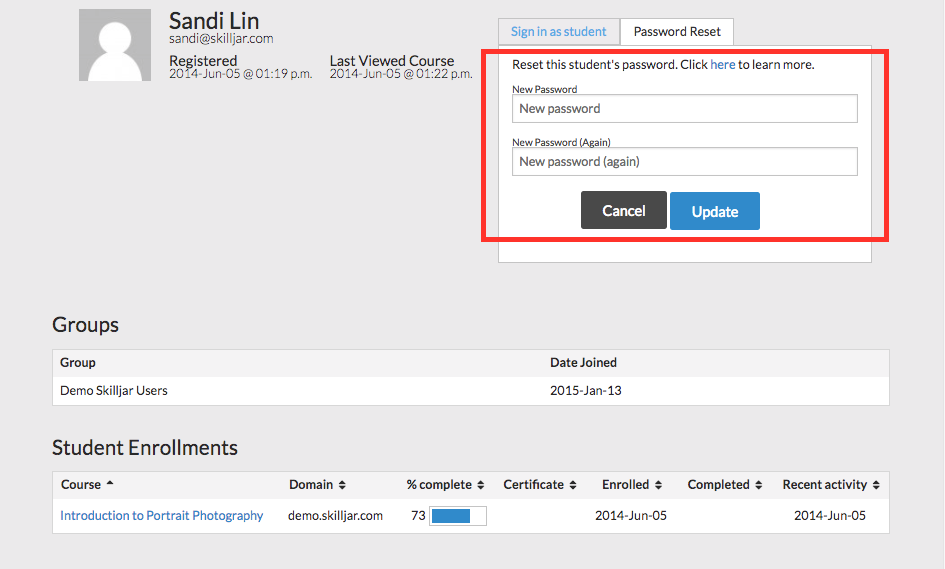 3. After entering the student's new password, click the Update button. The following message will display on your screen that the password was changed successfully:

4. You can now provide the student with their new password, and ask that they change it immediately upon successful logging in.
For any assistance, please contact your Customer Success Manager or our team at support@skilljar.com.