Viewing Your Calendar
The Live Training Event Calendar can be viewed by navigating to [Domain URL]/calendar in your browser (for example, https://academy.skilljar.com/calendar)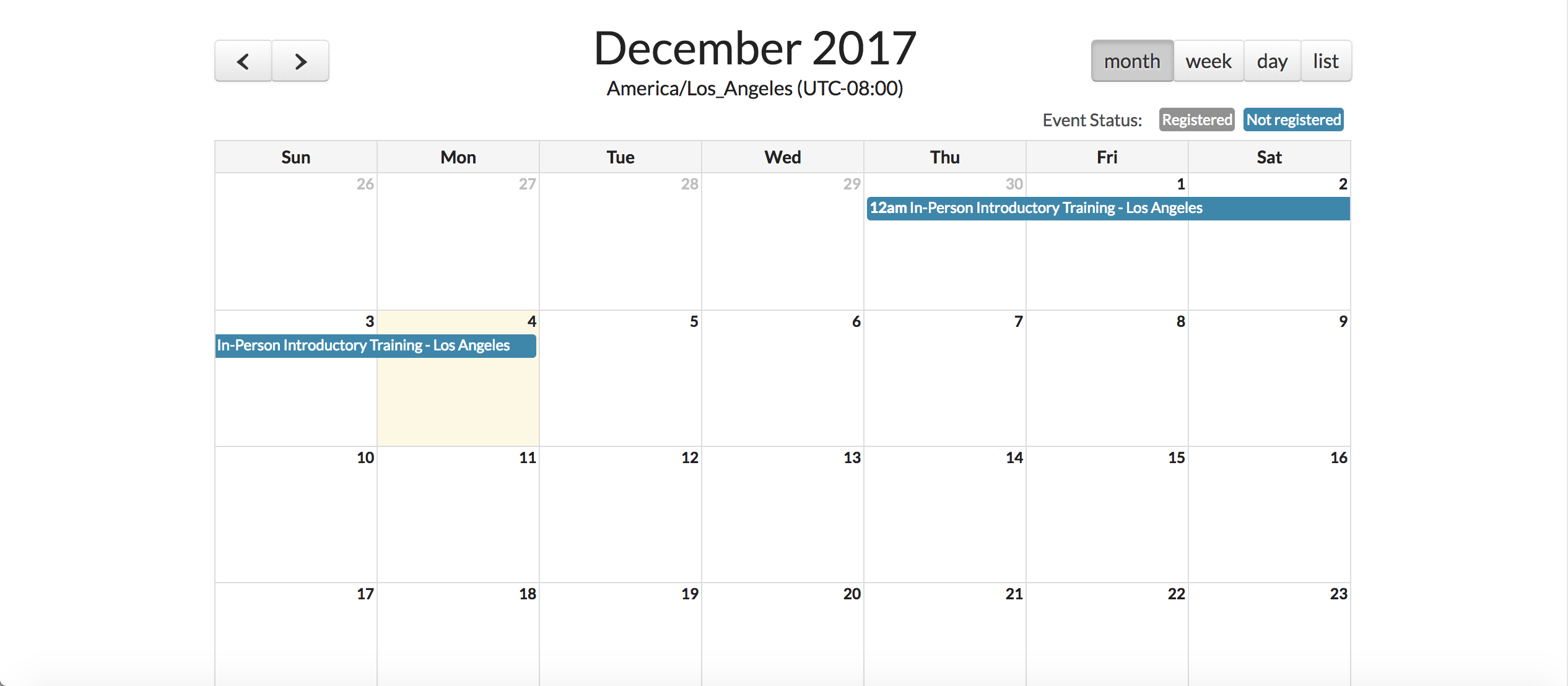 In this view, you can see all of the live training events for your domain with an option to filter by Month, Week, Day, or List views. If you are a student, you can also differentiate between registered and non-registered events. Clicking on the event will take you directly to the lesson page if you are registered for the course. If you are not registered, it will take you to the course details page.
Managing Calendar Settings
To manage the settings for your calendar, navigate to the Catalog Settings for that domain from the Domains and Publishing page.

Scroll down to the Calendar View section on the Catalog Settings page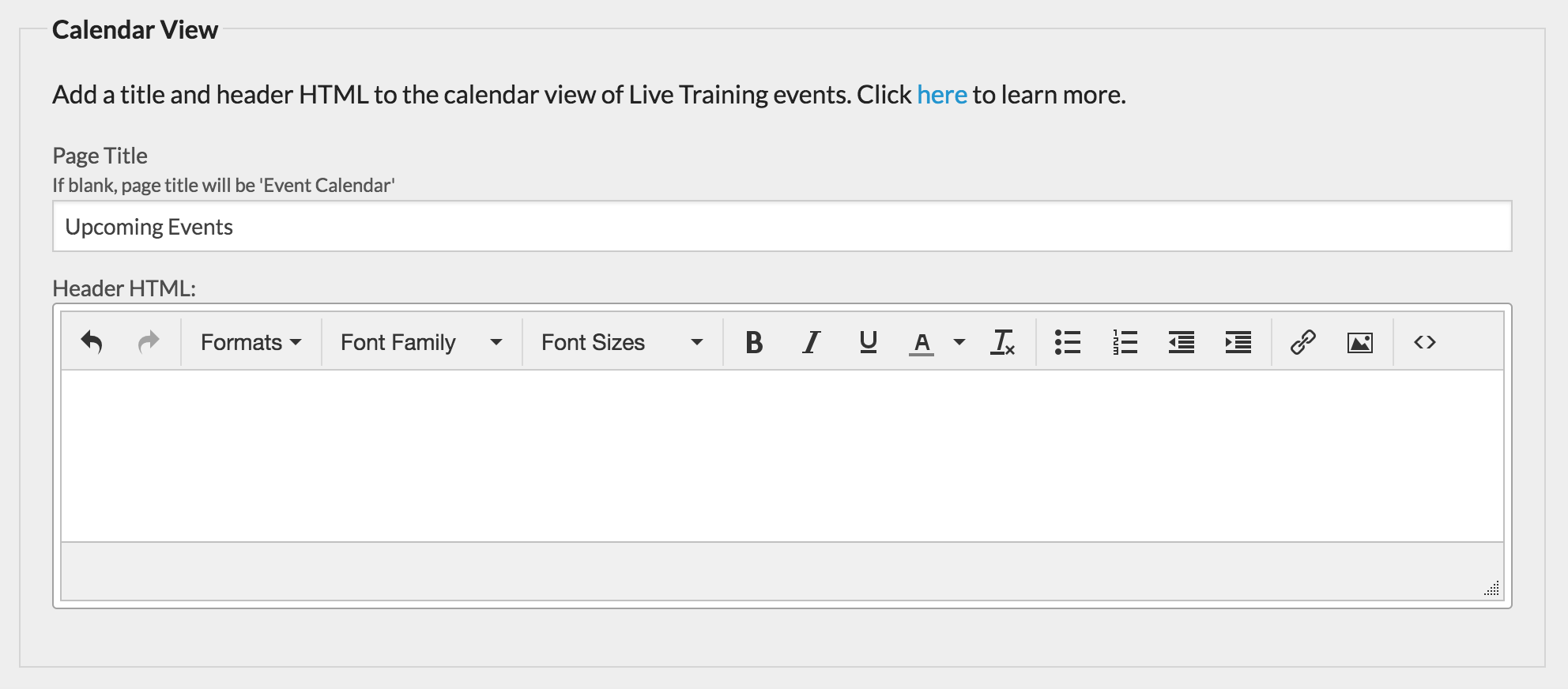 • Page Title - You can change the page title that appears in the browser window by editing the Page Title field.
• Header HTML - You can add any customization to the calendar header here, including header text and images. This will go above the calendar at the top of the page. This is also a great place to add any CSS customizations for the calendar view. For example, if you would like to make all calendar buttons red, you could add this CSS to the calendar Header HTML:
<style>
/* Affects Month, Week, and Day views */
#calendar-view .fc-event.sj-calendar-unregistered-event {
    background-color: red;
    border-color: red;
}

/* Affects List view */
#calendar-view .fc-list-item.sj-calendar-unregistered-event .fc-event-dot {
    background-color: red;
}
</style>