The Enrollments report is a detailed look at the registration behavior of students across your course catalogs.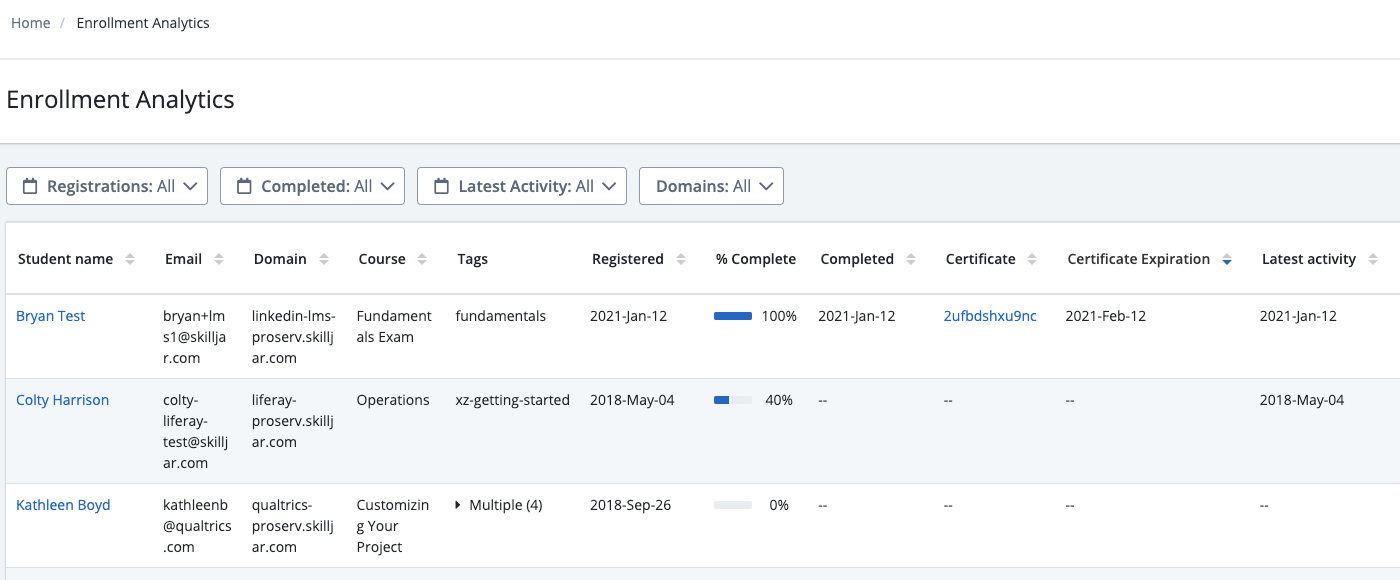 You can find the following data points in the Enrollments report:
Student Name, along with their email
The Domain of the course
Course Title
Tags associated with the course
Date of Enrollment
Completion Date
Link to the Issued Certificate (if applicable)
Certificate Expiration Date
Date of Latest Activity
Custom Signup Fields (if applicable)
The above data can be used to answer valuable engagement questions, especially for Group Managers. Some examples include:
How are Partner users in North America performing compared to those in Europe?
Which of my team members is missing their certification for a particular course?
Which Customers have the most active users?
Which Customers should we re-engage with in order to drive more completions?
Finally, just like in the Students report, selecting a student's name will bring you to their training profile page for lesson-level data.