The Students report page allows admins and group managers to view the training behavior of individual students. Each row will display a student record specific to each student's Domain Membership.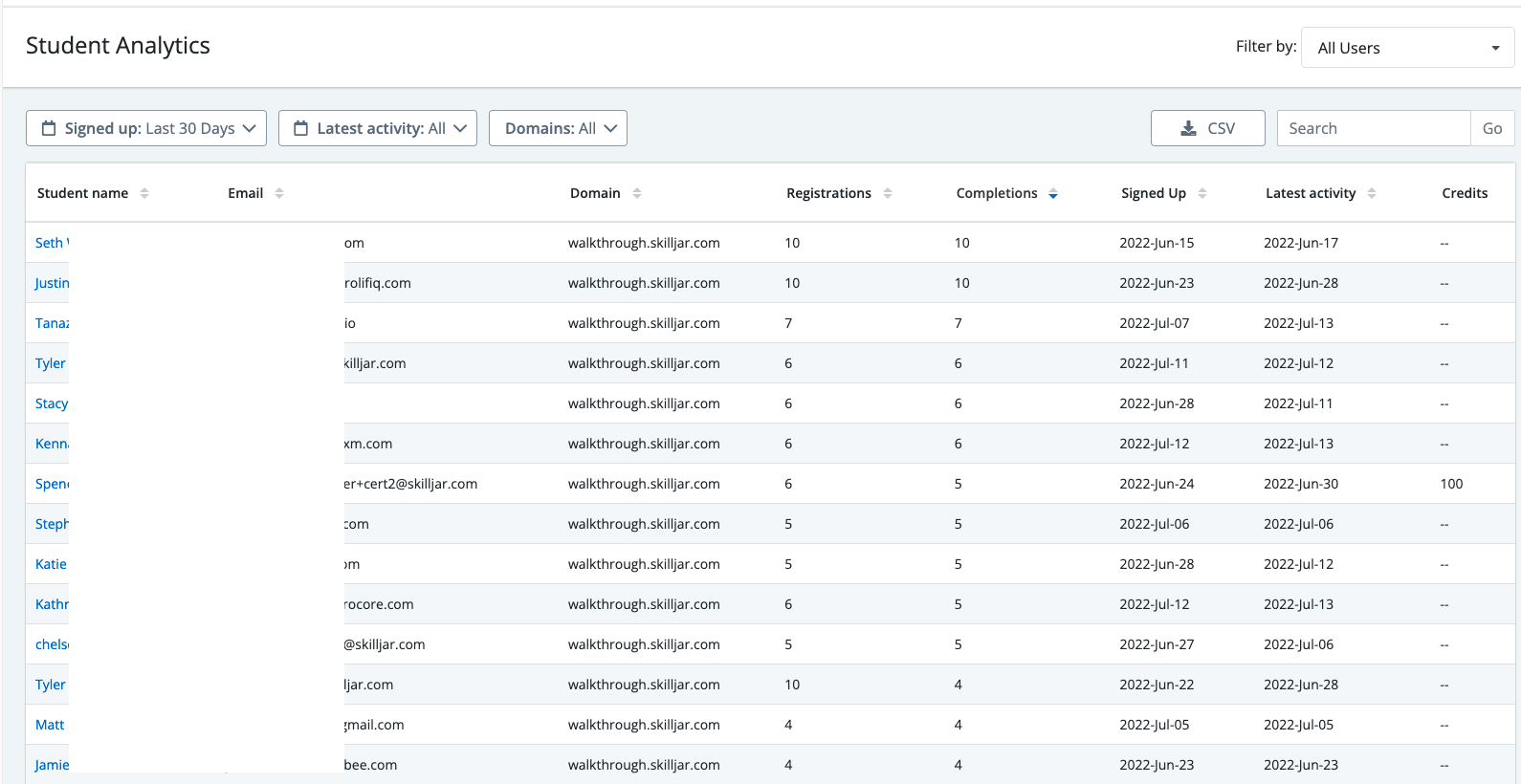 This report is searchable in the event that you wish to pinpoint a specific user or group of users by email domain.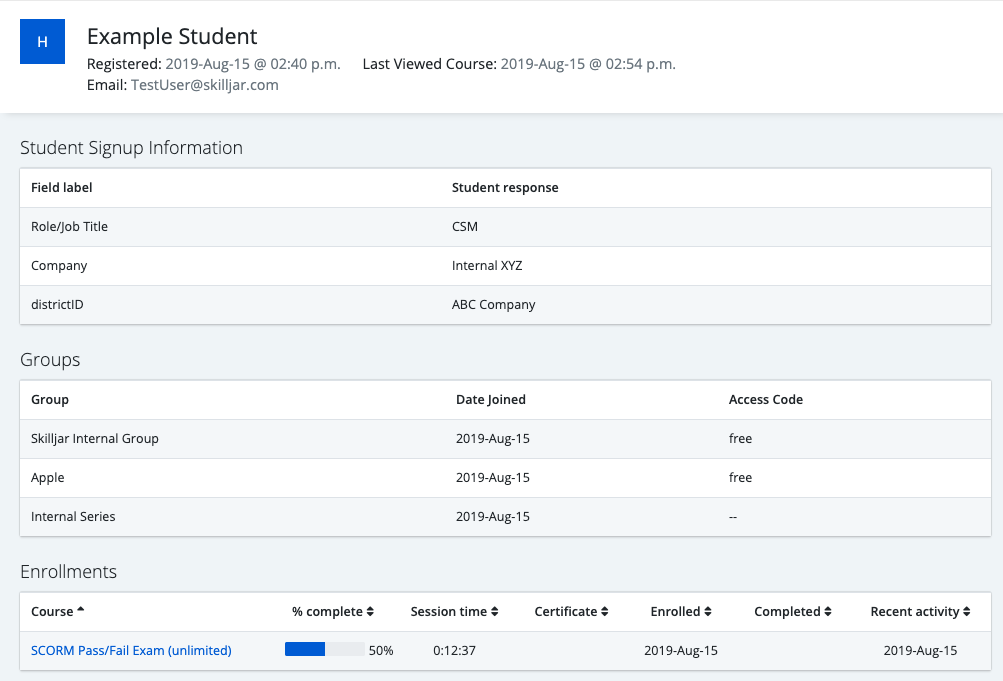 Selecting a student's name opens up their training profile, providing the following information:
Signup Field Responses (if applicable)
Course Enrollments
Course Progress
Session Time per Course
Link to issued Certificate (if applicable)
Enrollment Date
Completion Date
Date of Latest Activity
By then selecting a specific course on the student profile, you can also see their behavior at the lesson level.

Note: Session times can take up to 24-48 hours to update.
Active Students Tab
Select the Active Students tab to pull and download historical student activity. The Active Students report shows you when students were active within a selected time frame and domain and can be downloaded as a CSV file.
For example: If you want to see which students were active between April 1st and May 15th on a specific domain, select and apply those dates from the Latest Activity filter, and then choose the domain(s) from the Domains filter. The table will then list the students that were active on those domains within those dates.

Notes:
Each student will only appear on the list once, even if they have multiple activity dates.

Merged student records will not show up on this report.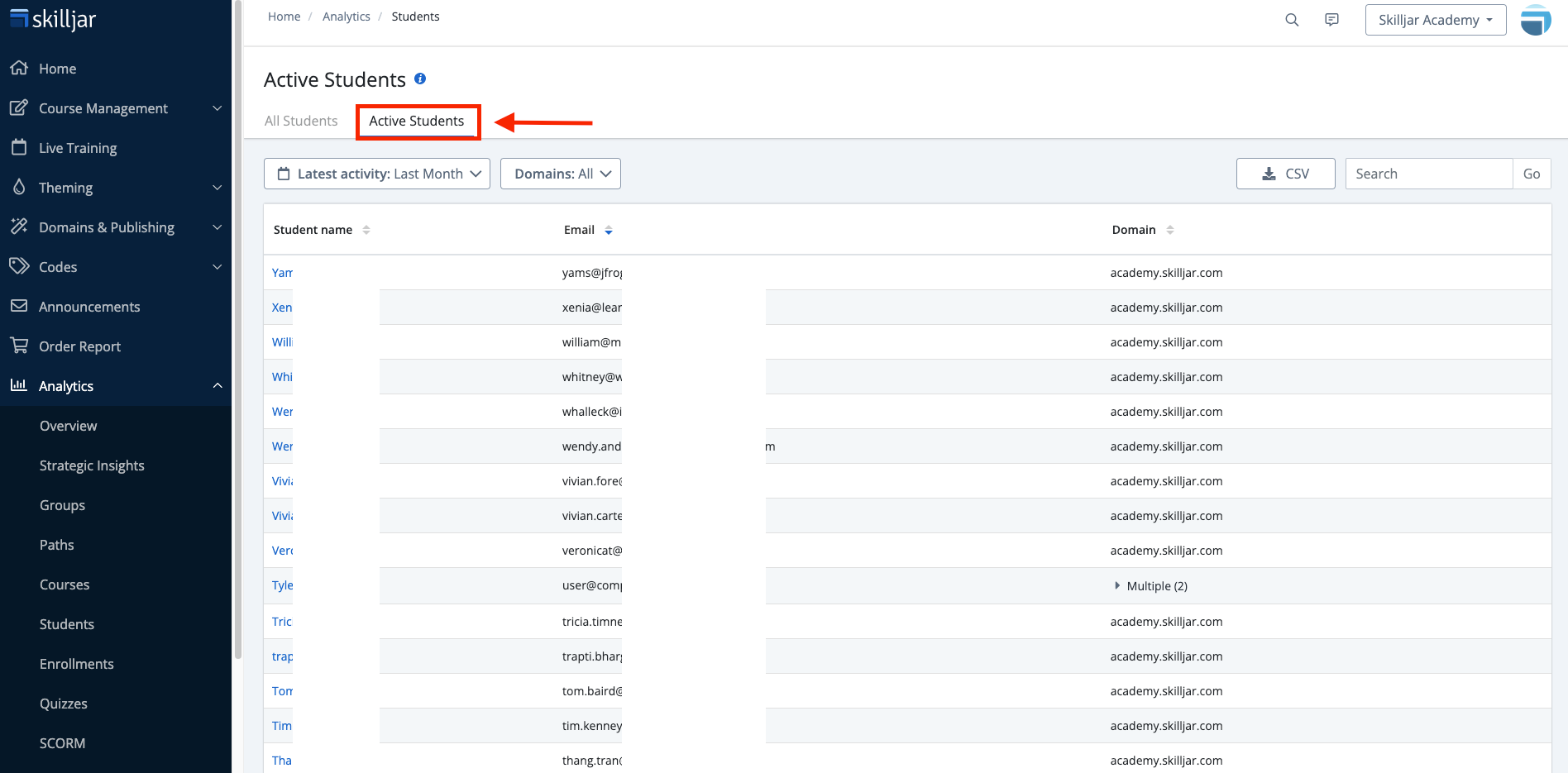 To download a CSV copy of the report, select CSV and then Send my Data.