Show a specific Live Training lesson's event date/times on your Course Detail page (seen to user pre-registration). To do this, access your Skilljar dashboard, scroll down to expand settings, check "Show on Detail Page" and "Save Lesson." See below for how this appears to users.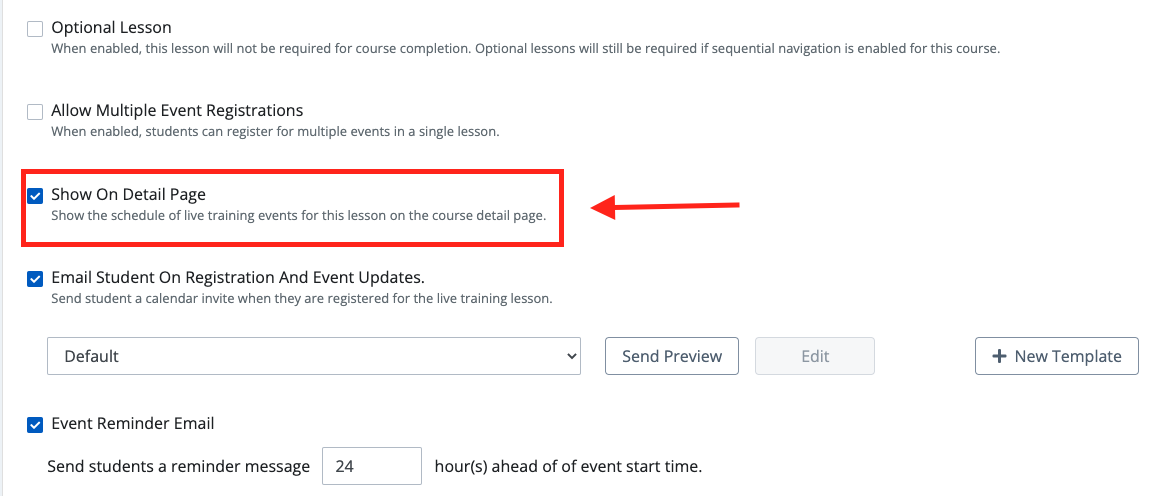 The steps above create one Live Training lesson event on your specified date and time.
Students can register for more than one live training event in a single lesson. Learn more here.
If you create a Live Training lesson with a single Live Training event, you can use the course-level "Register In Single Event Live Training Lessons" setting to automatically register students for the single Live Training lesson event.
Learn more: Register students in Live Training events automatically