You can require students to complete each lesson in sequential order before progressing on to the next lesson.
The student experience is pictured below: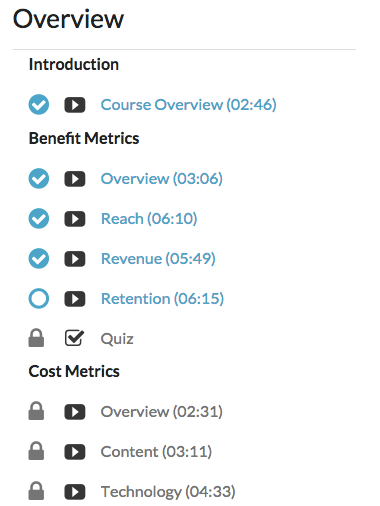 Note: If you include a quiz that requires a passing score, the student must pass the quiz before continuing to the next lesson or completing the course.
To activate this feature:
Go to Course Management and select your course.
Scroll down to 'Settings' and click on it to expand.
Scroll down to the 'Lesson Navigation' section.
Check the 'Enforce sequential navigation' option.

5. Click 'Save' to finish.