You can tag courses with any attributes that you define, like "Beginner" or "Advanced" for example. Your learners will then be able to easily find the courses they need by navigating through course categories.
Visit training.skilljar.com to see our example, also pictured below.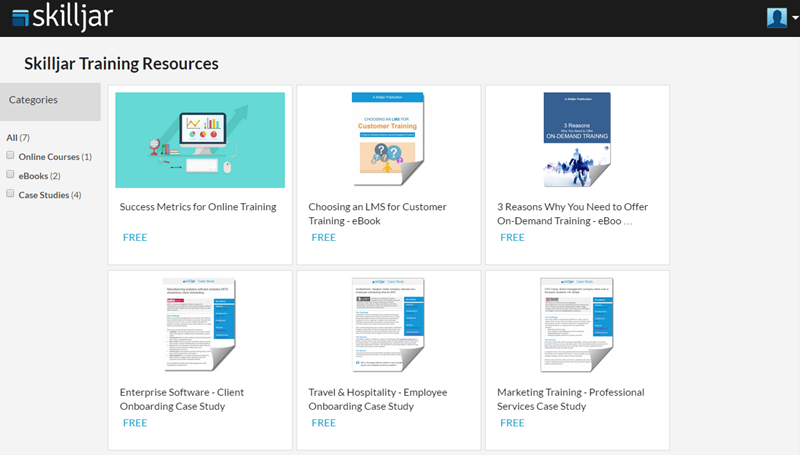 Step 1: Add a tag to your course
To add a tag to a course, navigate to Domains & Publishing.
Scroll down to your published course, and click Edit.

Type the tag into the Tags field and hit Enter on your keyboard.

Click Save. You can add more than one tag to a course.
Next you will need to activate a new tab before it will display on your training site. See the next section of this help article for steps on how to activate and manage course tags.
Step 2: Adding tags to your Course Catalog
Go to Domains & Publishing.
Click on the pencil icon in the Catalog Settings.
Drag any tags that you want to display for that domain into the "Catalog Page" column to activate.

You can also order the tags however you prefer by dragging and dropping.
Click Save.
Once you have added at least 1 tag to the Catalog Page, you can view it by visiting your training domain.
Pro tips:
On your course catalog, click a tag and you'll see your domain URL includes them at the end (ex: http://training.skilljar.com/#ebooks)
You can send the tagged URL if you want to share your Course Catalog with the specific courses selected to a customer.