Tags are a way to categorize courses by keywords and users can then filter for those keywords within your course catalog. If you plan to have a lot of courses, we recommend using tags so that users can find the courses they're looking for as easily as possible. 
From the Skilljar Dashboard, you can tag courses with any attributes that you define, like "New" or "Dashboard Administration", for example. Your learners will then be able to easily filter the course catalog or course series pages by clicking on those tags.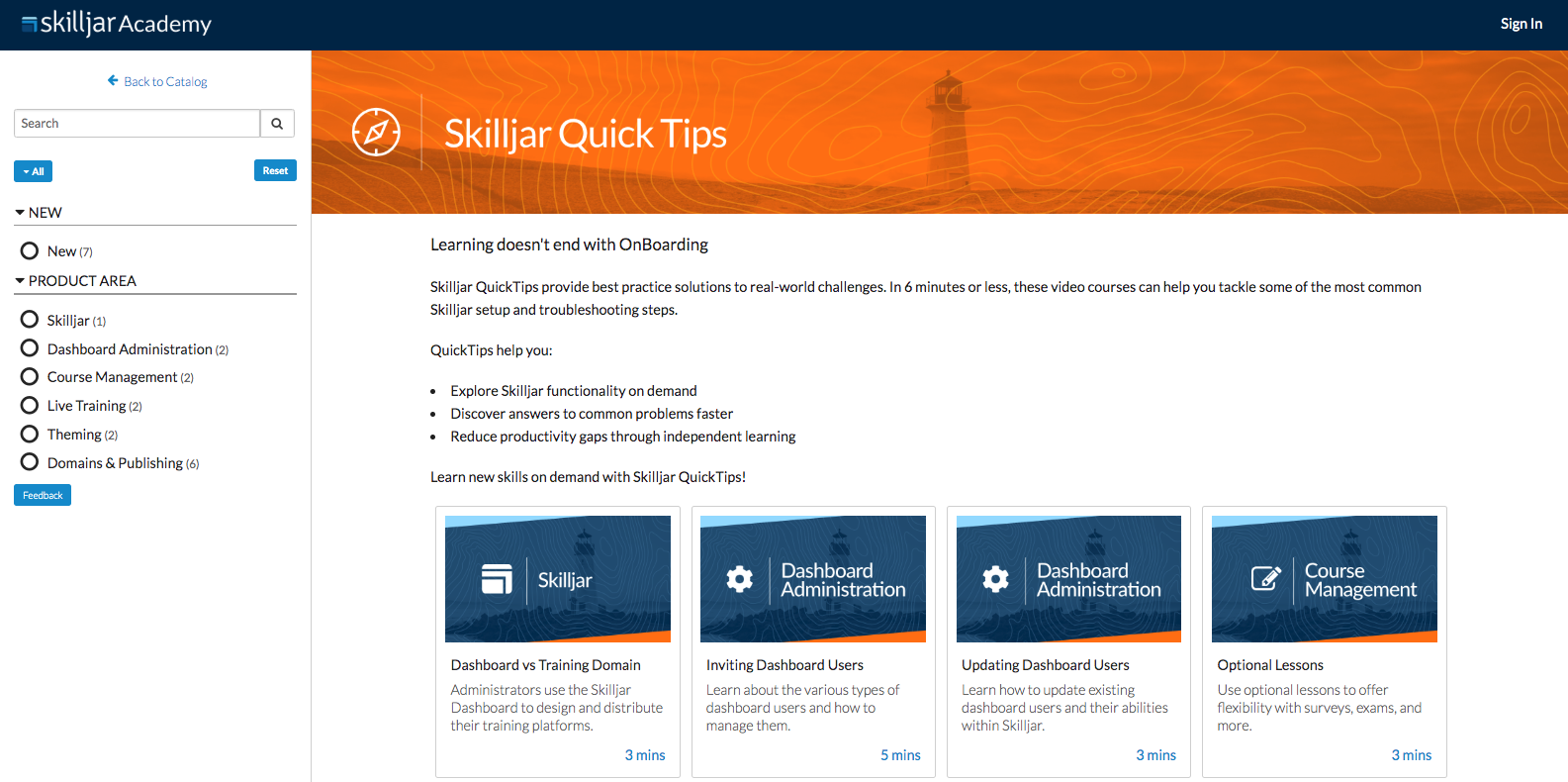 To associate a tag with a course from the Skilljar Dashboard:
Navigate to Domains & Publishing
Click Tags to load the Tag Management page
Select New Tag to add a new tag, or select a tag title to edit a tag's attributes


On the Add New Tag form, you can add as many tags as you like, then associate them with the respective published course and filter group. (Click on the + icon to expand these sections) Click here to learn more about filter groups.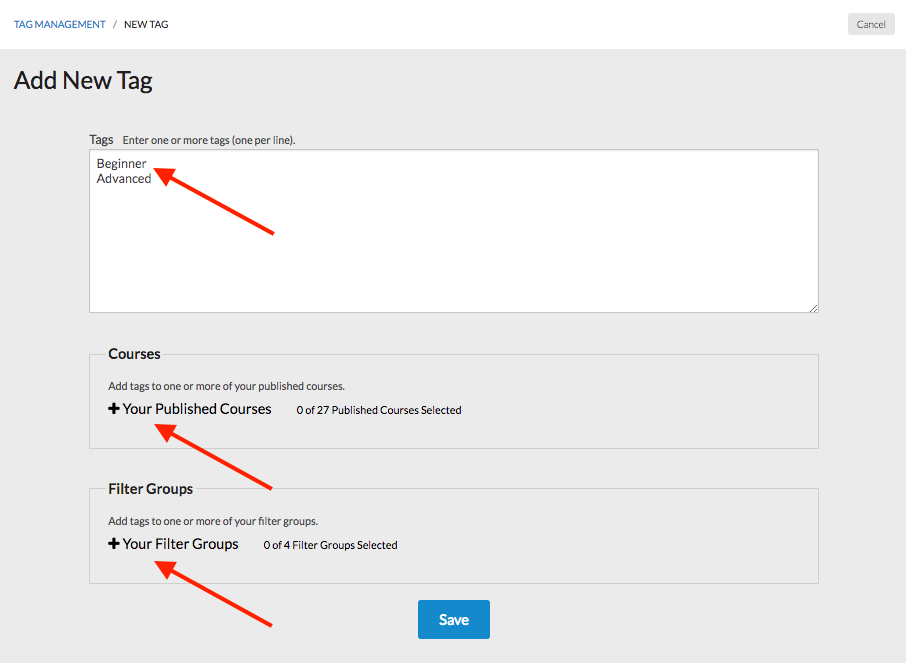 You can then select which courses and filter groups to tie your new tag(s) with.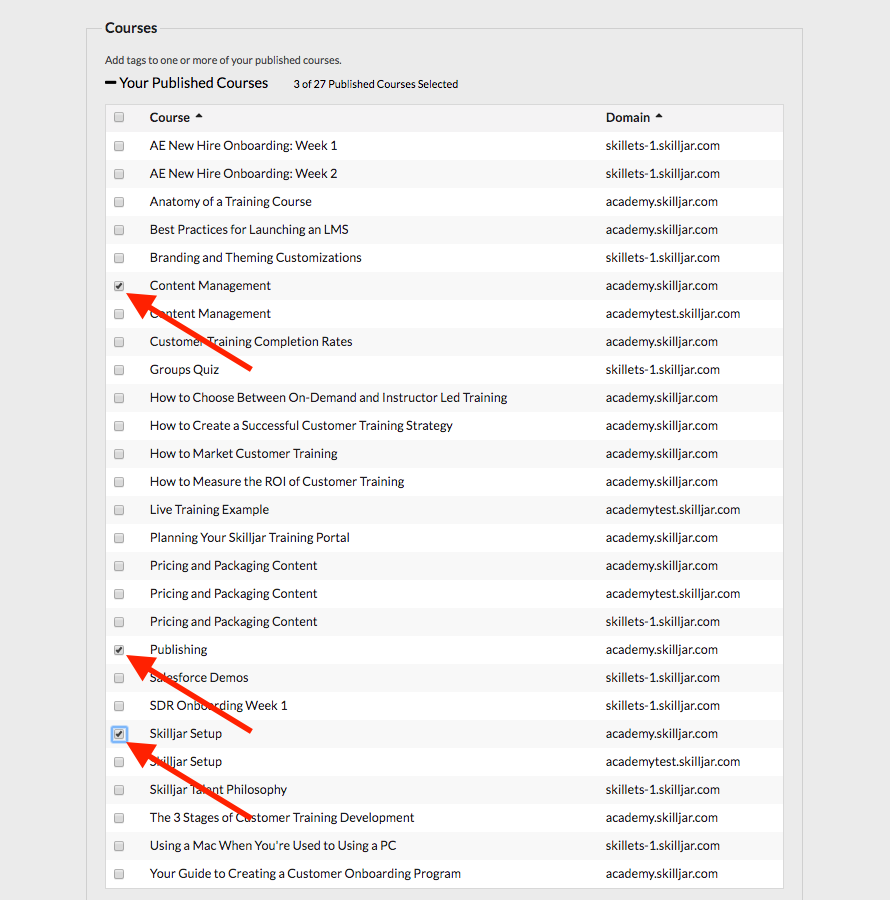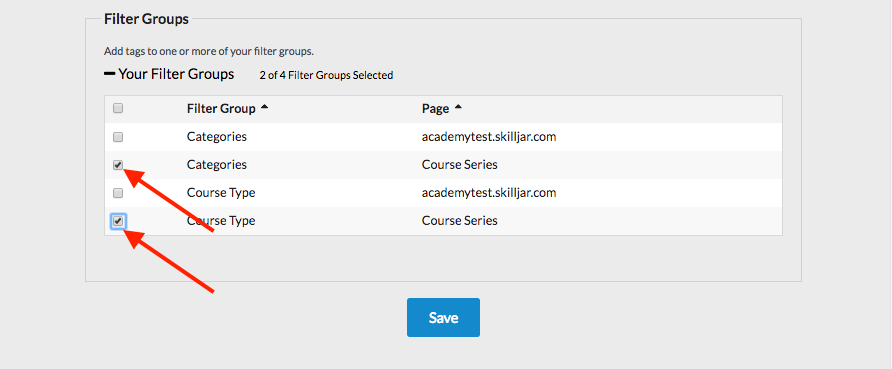 Finally, to surface those tags on the course catalog, you'll need to set the filter group that tag is associated with to be visible on the catalog page. To do that, on the Domains page of Domains & Publishing, click on the catalog settings icon.



Scroll down to the Catalog Filters section and slide over to the right the filter group you wish to make visible on the catalog page, then click Save. (Click here to learn more about creating filter groups)

Alternatively, you can edit an existing tag's settings by clicking on the tag you wish to edit.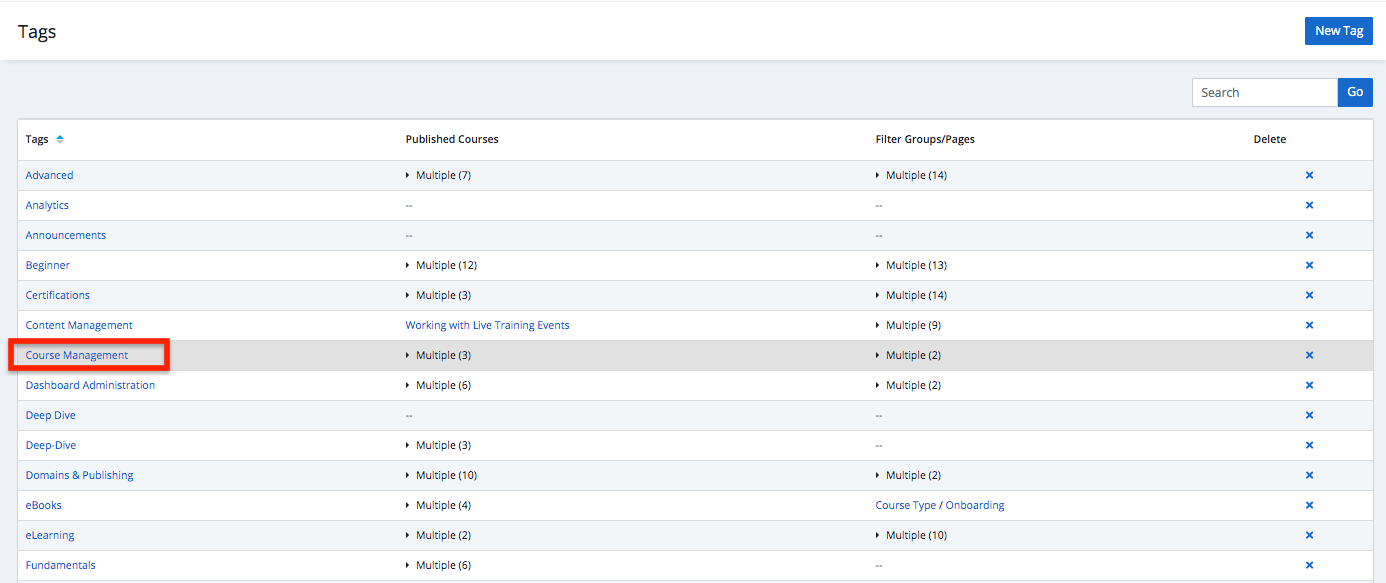 Pro tips:
On your course catalog, click a tag and you'll see your domain URL includes them at the end (ex: http://training.skilljar.com/#ebooks)
You can send the tagged URL if you want to share your Course Catalog with the specific courses selected to a customer.