Student responses to quizzes using our built-in quiz tool are recorded in the Analytics section of the dashboard.
View a summary of quiz responses
For a summary view of responses:
Navigate to the Quiz Analytics page in the Dashboard:https://dashboard.skilljar.com/analytics/quizzes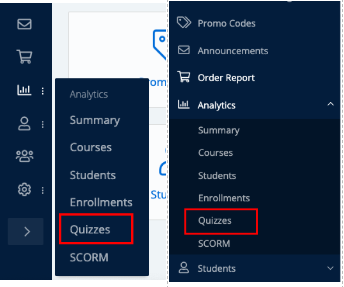 A table summarizes where the quizzes are published, total completions, average score, and a passing score (if set).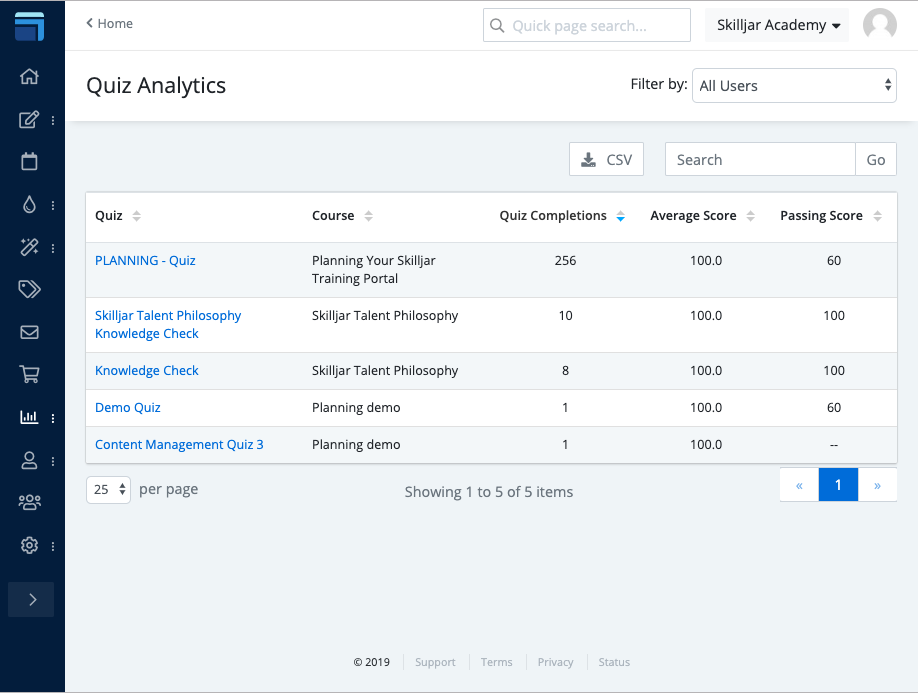 View specific quiz question responses
To view insights on quiz question responses, click on a specific quiz title.
For Multiple Choice and Multiple Answer Questions, the results will show the percentage of student responses that were correct as well as all responses:






For Fill in the Blank questions, you'll a summary of correct responses:




If a free-form text question requires manual grading, you'll see a summary of the responses that were marked correct or incorrect: 


View a Specific Student's Responses
For a detailed view of responses and to export quiz data via CSV:
Select the Students tab within a specific Quiz:


Select a student's name to see the quiz responses for a specific student 

Export Quiz responses
Download all student responses to a quiz from the Analytics feature
Navigate to the Quiz Analytics page and select a Quiz.
Select the Students tab from within the quiz. 
Click on the CSV button to export all responses: