This article provides recommended settings for delivering Captivate content on the Skilljar platform. This is specifically targeted for Captivate 8 responsive projects. We'll cover:
Size settings
Let's review the optimal breakpoint and slide size for the Primary (laptop/desktop) layout, and how to update these settings.
Don't know what the Primary layout is? Check out this article from Adobe.
Why does this article focus on the Primary layout? You can leave the defaults for Table and Mobile layouts, as scrolling is enabled when using the Captivate Gestures feature.
Recommended max height: 422 px
Recommended max width: 1206 px
When complete, Captivate content will display to the student as in the image below. Our recommended size settings are designed to make sure the content fits within the content area, so that no content is truncated. The content area will vary slightly by make/model; our recommendation is based on the content area size for the most common screen resolution (1366 x 768 px) when viewed in a browser at full screen.
The smallest possible height of the lesson content area is 467 px.
The playbar takes up 45 px, which leaves 422 px.
Updating the breakpoint
Changing the breakpoint allows you to see how your content will fit within the content area.
To update this, first click "View Device Height". Then slide the yellow bar at the bottom of the module until the Device Height states 422 px.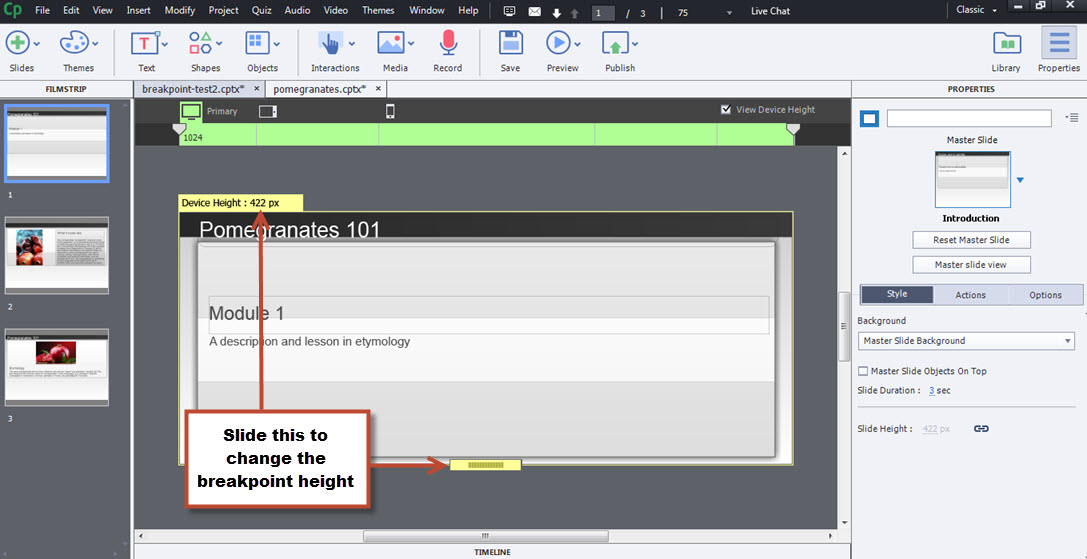 The default width of 1024 px fits within the content area without modification.
Updating the slide size
In addition to changing the breakpoint, you'll want to update the slide size of the Primary layout to a max height of 422 px.
The slide size defines how large your slide is.
To update this, go to Properties.
Click Unlink from Device Height.
Type 422 into the Slide Height field.
Click Link to Device Height.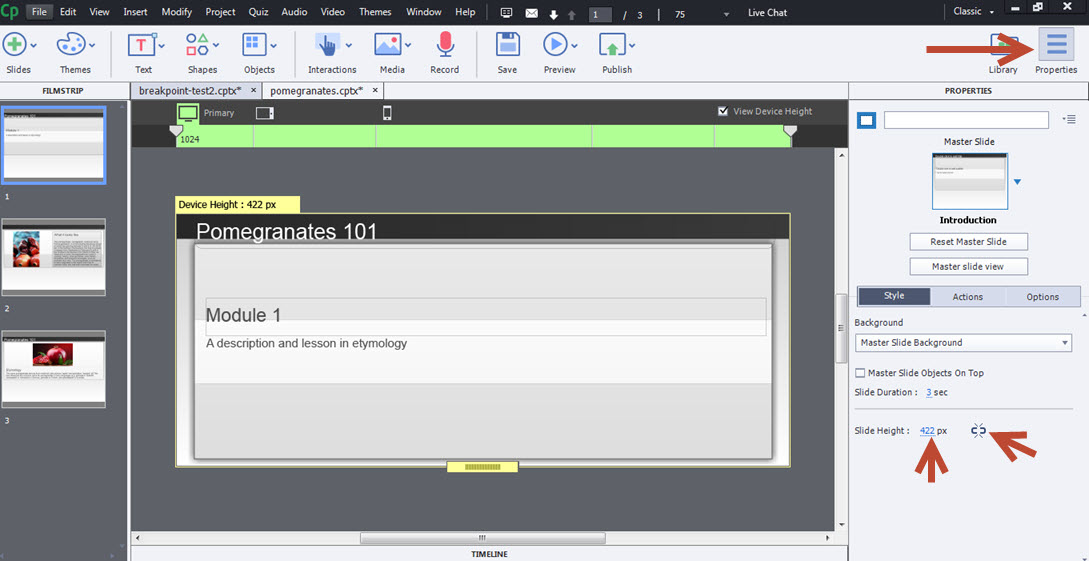 The default width of 1024 px fits within the content area without modification.
Design suggestions
We've provided a few suggestions for designing the Primary layout.
Remove title headings. If they don't provide much value, this can free up a little more space for content.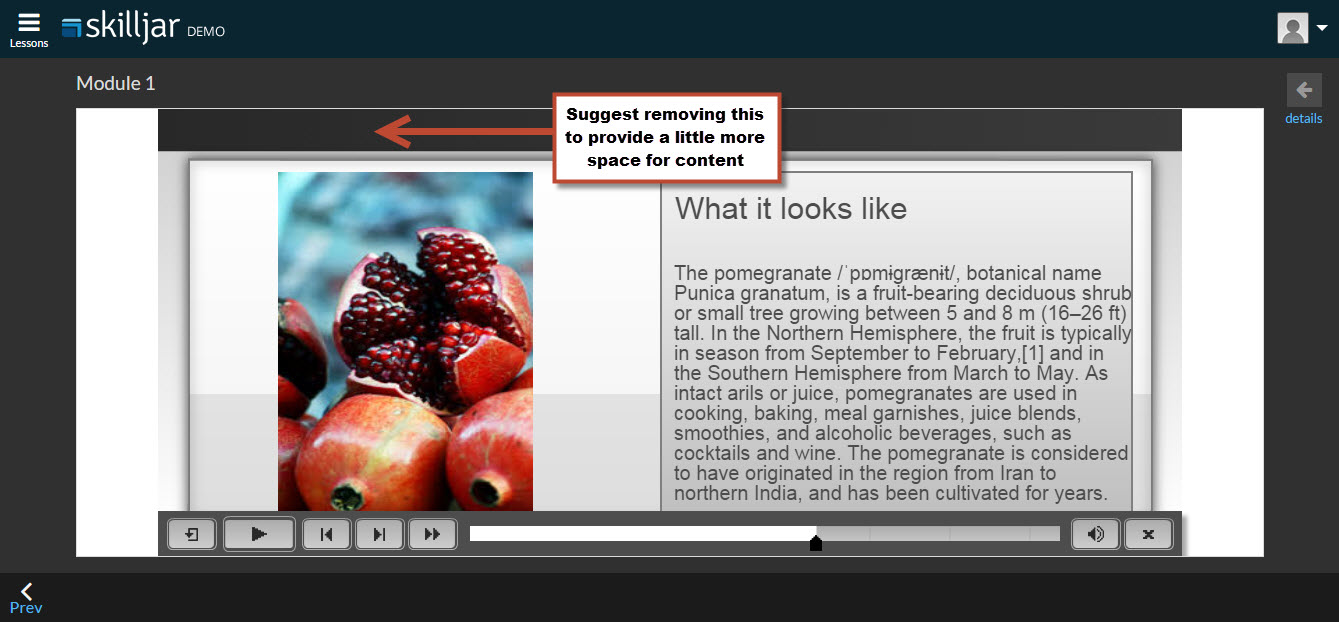 Use side-by-side layouts rather than top/bottom layouts.
Publishing Settings
You'll want to publish to the SCORM 1.2 format.
Click Publish
Choose Publish for Devices
A Publish for Devices box will pop up with publishing settings.
Confirm that eLearning output states SCORM 1.2.
If it states "Disabled", click on "Disabled" to see more options.




Next to Quiz, click "Enable reporting for this project"




Confirm LMS field states "other standard LMSs"
Confirm Standard is "SCORM 1.2"
Click Ok.
See that eLearning output now states SCORM 1.2, and click Publish. The end result will be a zipped file (with a file extension of .zip).