Skilljar offers a Salesforce integration as an add-on feature. Common Salesforce use cases include:
Viewing training registration and completion data with other SFDC data
Building consolidated SFDC dashboards with training and certification data
Adding training data to customer success software like Gainsight
Automatically adding training data to SFDC contact records
Sending signup fields (e.g. job title, company name) into SFDC
Please note our SFDC App is different from 2 other supported features:
As part of your onboarding process, your implementation manager will activate the add-on for your Organization.
Data Fields
Skilljar creates a number of custom objects and tabs within Salesforce that are updated in real-time. These include:
Skilljar Student (with a Skilljar ID and email address)
Published Courses (with URL, domain, and title)
Purchase information (Price, Currency, Promo Code)
Enrolled At timestamp
Latest Activity timestamp
Number of completed lessons
Number of total lessons in the course
Completed At timestamp
Success Status (Passed or Failed)
Course Score
Maximum Course Score
Credits Earned
Credit Units (e.g. Points, Hours)
Certificate URL
Certificate Code
See a full list of SFDC objects available with the SFDC App.

Installation
Step 1. Contact am@skilljar.com for details on how to connect Salesforce to your Skilljar account
Step 2. Download the App
Go here to download the appropriate managed package into your Salesforce instance; make sure to click "Get it now" and log in to your SalesForce account. Within the workflow, you can select whether you want to install the Sandbox or Production version; we recommend installing the Skilljar App into your Salesforce sandbox prior to the production version.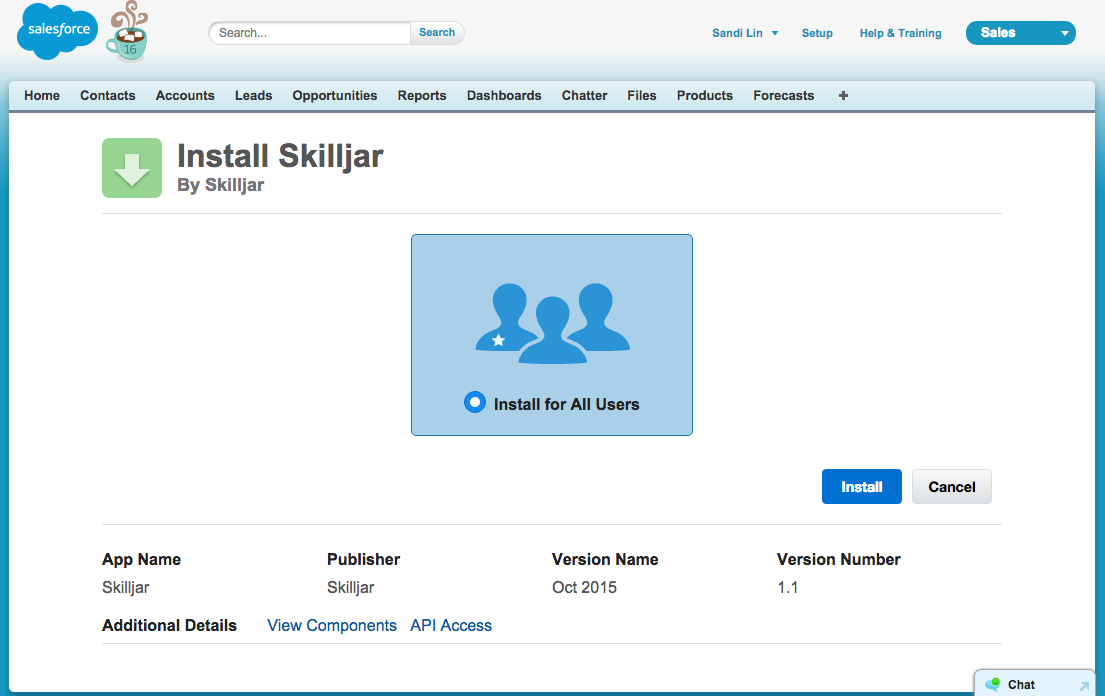 Step 3. Select Skilljar Connection Options
After installing the package, visit dashboard.skilljar.com/salesforce. Please note, your Skilljar account must be configured in order to complete the authentication.
Review the settings and make the desired selections:
Whether you are connecting to a SFDC sandbox
Whether you would like Skilljar to automatically update or add SFDC contact records. If this option is checked, we will automatically insert training data into contact records.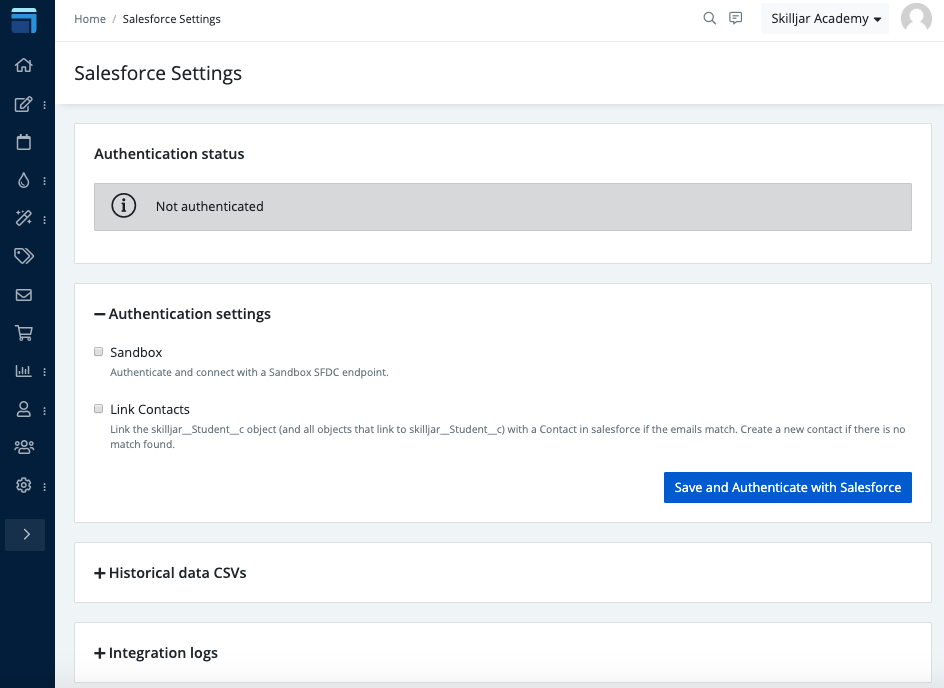 Step 3. Authenticate with Salesforce
Click "Save and Authenticate with Salesforce" to authorize the connection.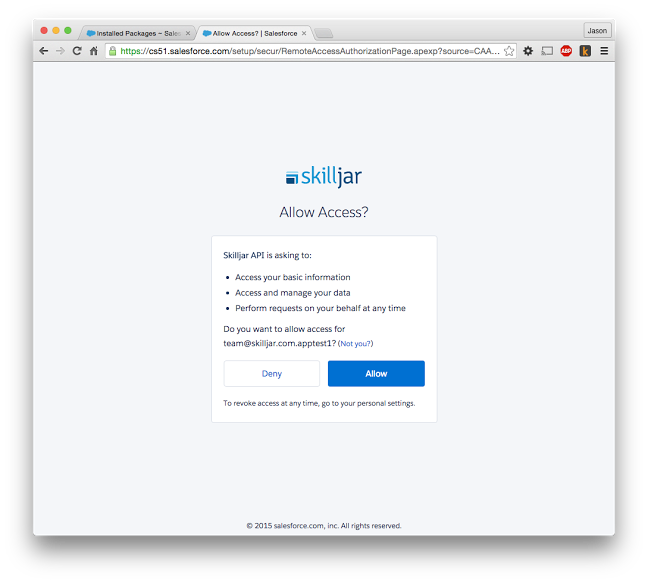 Step 4. Success!
You'll see a confirmation dialog if the authorization is successful. Now start sending data into Salesforce!