You can enable search on your course catalog so that your users can easily find the training courses and lessons they need based on keywords they enter.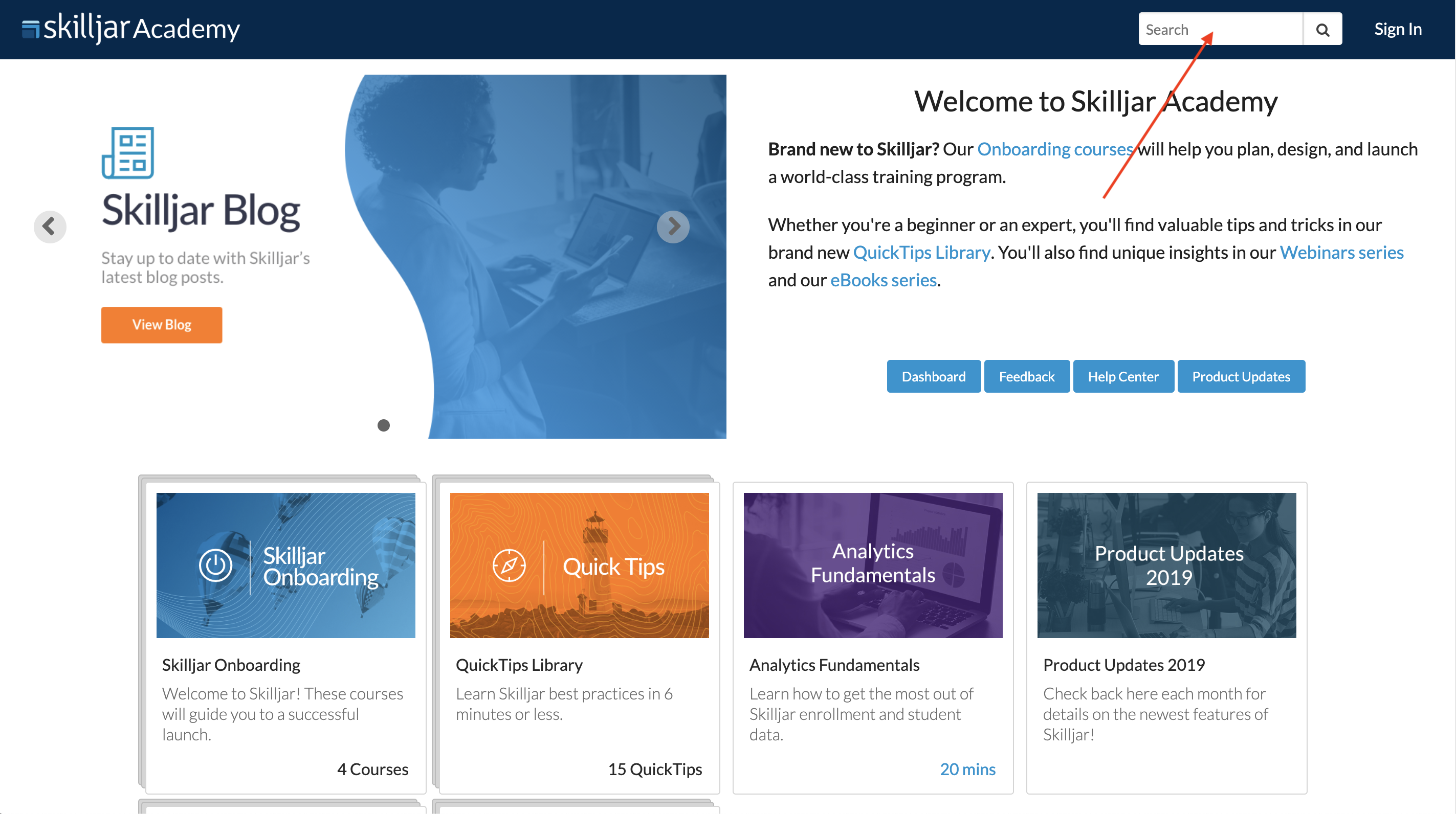 Learn more about adding search keywords to courses and lessons!

How does it work?
Users enter keywords into the search bar on your course catalog, and courses or lessons with matching words in their title, description, or tags will appear.

By clicking on the checkmark, users can filter their search results by course or lesson.

Search results are powered by Algolia Instant Search and appear in real-time. Courses are listed in the same order they appear on the catalog. Learn more about the basics of course catalogs.
How do I enable it?
Go to Domains & Publishing
Select "Catalog Settings"




Select one of the two search box display options to add the search feature on the course catalog





Option 1: Display search box in the left nav




Option 2: Display search box in header



Save
How can I optimize my search results?
Results are returned based on the: course title, course short description, course long description, course tags, and lesson titles and lesson summaries. Therefore, we recommend taking time to add in the relevant descriptors for each, including the kinds of keywords you think your users will enter. Doing so will help your users find the courses quickly.