By visiting https://dashboard.skilljar.com/asset/, you have the ability to manage all of the content assets you have uploaded to your organization's courses and lessons: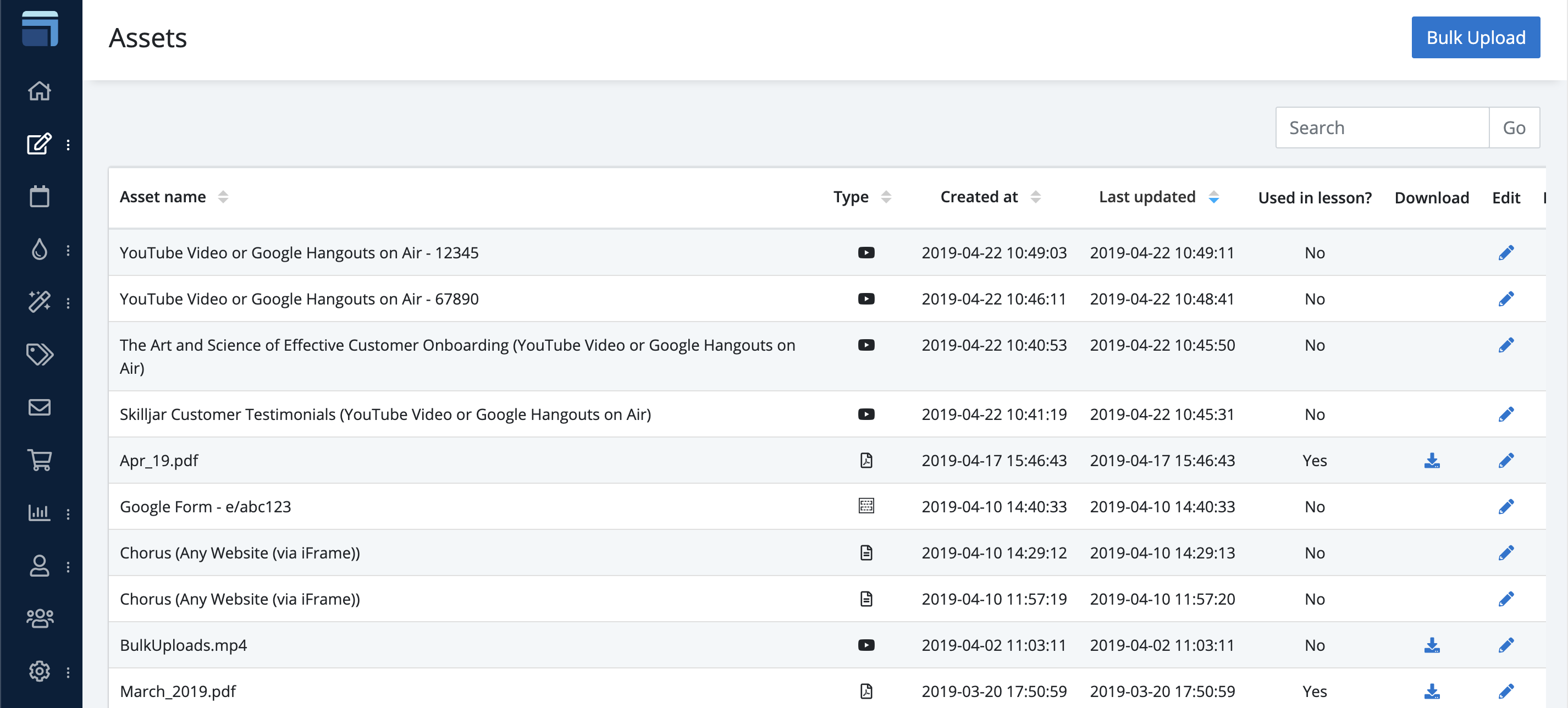 The Assets tab lists standard content asset types (e.g. documents, images, videos, iFrame content), while the SCORM tab is devoted specifically to SCORM web packages.  
Please note:
By default up to 100 assets will be displayed in each section.  
If you are invited as a Content Manager, the list of assets will be limited to only the courses to which you have access.
If your organization has uploaded more than a hundred assets of either category, they will appear on subsequent pages.  
To find a specific asset, either sort the columns or utilize the search box in the upper right.

There are three ways to manage your assets: 1) Download, 2) Edit, and 3) Delete.
Download
If a given asset can be downloaded, a download icon will appear in the appropriate column on the right.  
Edit
By clicking on the edit icon, you will be taken to the following page.  There, you will have the ability to edit the display name, replace the asset and, for video file types, change the aspect ratio of the asset and edit the cover image. Please note, when replacing files it is best practice to use a new name, as assets are cached for up to 24 hours. Replacing the file using a new filename rather than overwriting it will ensure it's immediately available to students.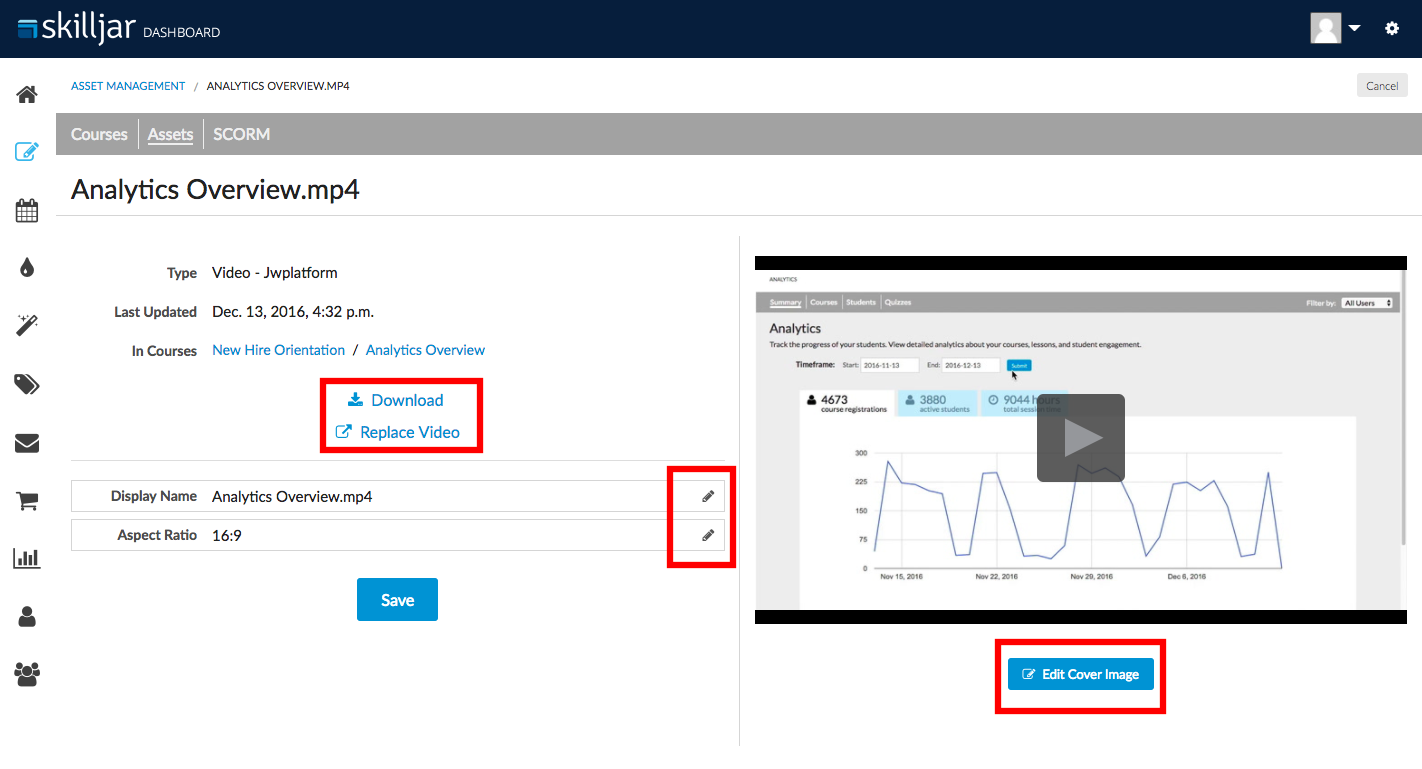 Delete
If an asset is not utilized in any lesson, a delete icon will appear.  Deleting an asset will permanently remove it from your organization and cannot be undone.
Related help articles: