We recently added the ability to utilize the results of a specific lesson to determine the overall score and pass/fail status of a course.  This article provides instructions on how to do this, as well as an overview of what your students will experience.
Admin experience
1) Select a course and expand the settings within the Details tab.


2) Scroll down to the Course Grading section.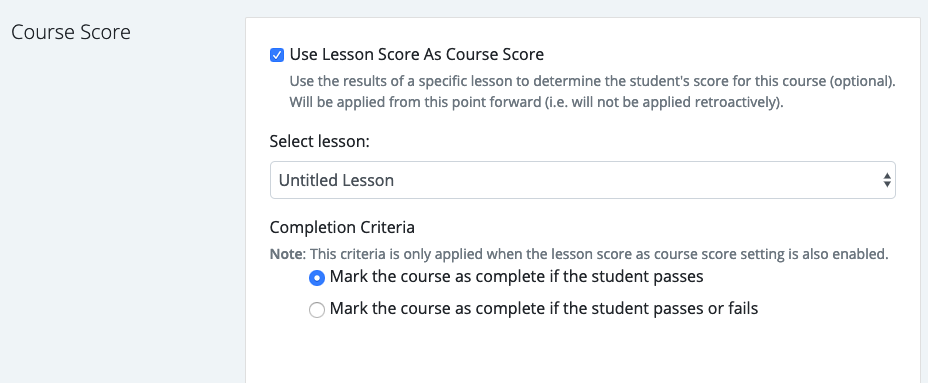 3) Check "Use lesson score as course score" and select the relevant lesson.
4) Select the relevant Completion Criteria - you can require a passing score for completion, or mark the course as complete regardless of pass/fail status
5)
Scroll down to the bottom of the page and click "Save Lesson". (
Note
: This setting will be applied from that point forward only - it is not retroactive.)
Student experience
Once a student completes the designated lesson, their course score will be displayed on their profile page: