Skilljar content creators now have the ability to enable lesson-level tooltips which display when a student hovers over a lesson title on the Course Detail page. This article explains how to set up description tooltips for your course lessons.

Setup:
Within Course Management>Edit Course, navigate to the lesson that you wish to edit.
Within the lesson Settings you'll find the Tooltip description box: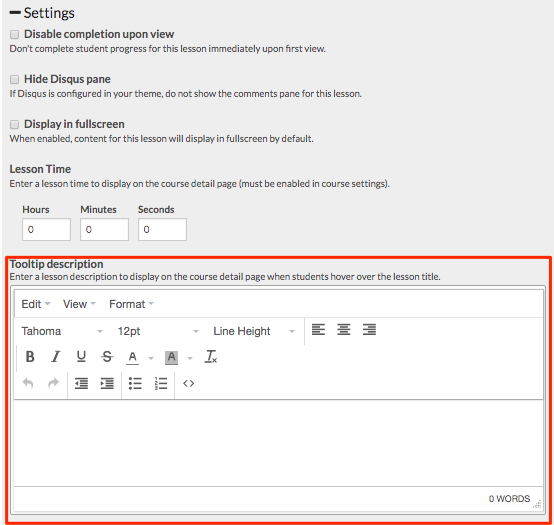 2. Using the text box, enter in the language you'd like to be displayed on the tooltip. The text editor toolbar can also be used to format the text in a variety of ways: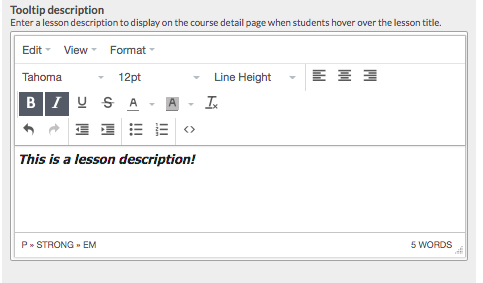 3. Once you've entered in and formatted your text, Save the lesson.
Please note the following:
For courses where there is either a VILT event or an About This Course section, the tooltip will display to the left of the lesson.
If the course does not have a VILT event or an About This Course section, the tooltip will display above the lesson.
Tooltips will not currently display on mobile devices