There are a couple ways you can grab the published course ID, through the Skilljar Dashboard and through the Skilljar API. Here's how:
From the Skilljar Dashboard:
Navigate to Domains and Publishing
Under Your published courses, expand the domain the course is published on
Click on the pencil icon under Edit for that particular published course
The published course ID is located in the URL of your browser, as shown below

Via Skilljar API:
If you have the Skilljar API enabled, you can pull all the published courses for your domain using the following endpoint: 

The ID will be included in the JSON response, as shown in the example response below: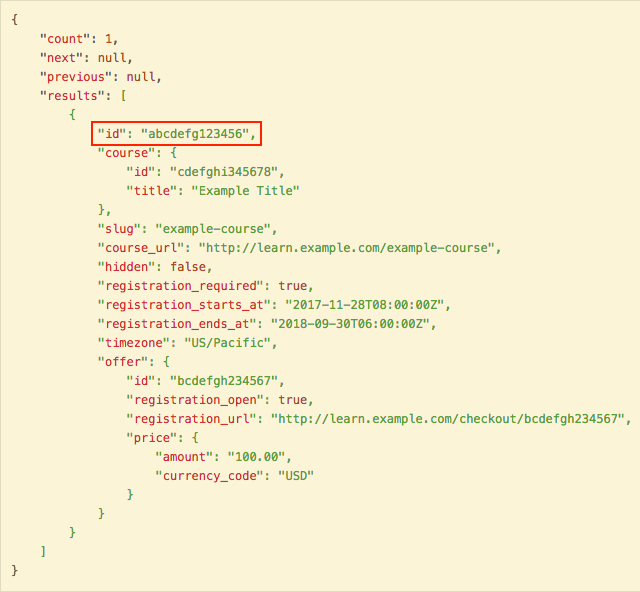 Click here to learn more about our API!
If you need further assistance, please don't hesitate to contact your dedicated CSM or support@skilljar.com!