This article contains the instructions to download the integration logs for the Salesforce API. This documentation is designed to share with your Salesforce developers or anyone needing detailed logs for troubleshooting Skilljar's Salesforce integration. 
Related Articles
---
Importing Historical Data into Salesforce
Salesforce Integration - Custom Objects and Their Fields
Download CSVs
---
You can download CSVs for the Integration Logs. Here's where to download them.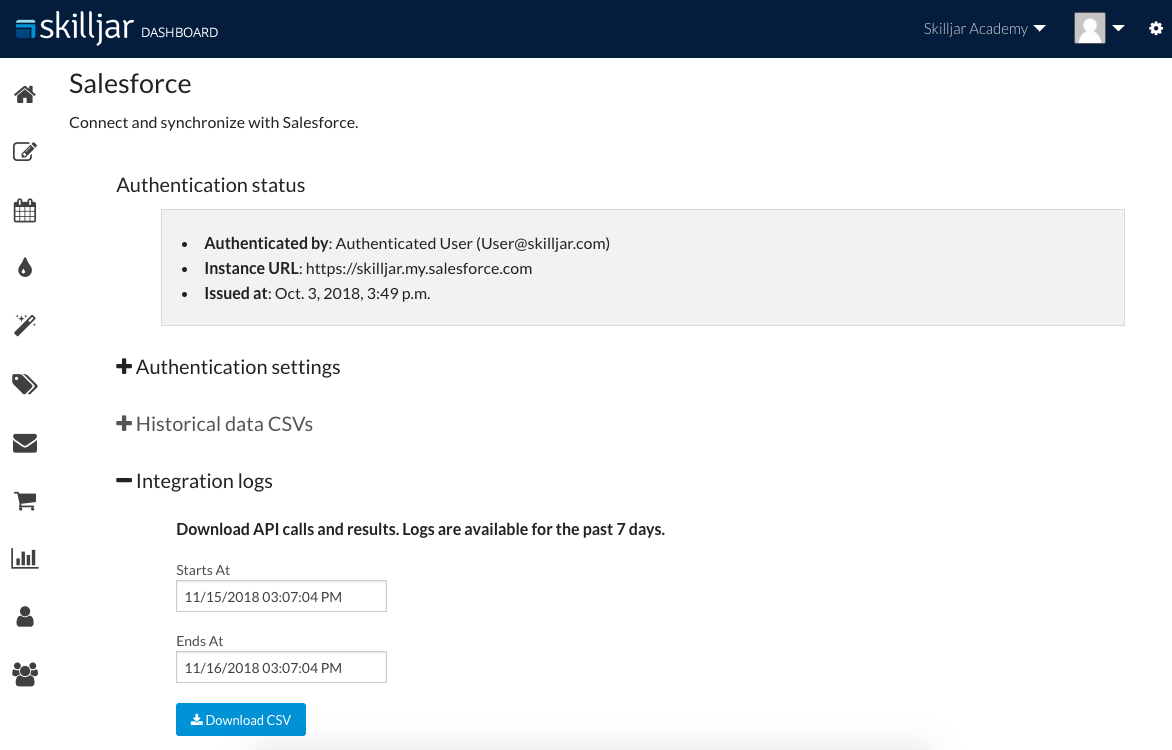 CSV Fields
---
You can then download the CSV and search through the logs for any issues which can be used for troubleshooting the integration if you suspect problems. 
The four fields which are logged are timestamp, severity, message_type, and message