This article contains the instructions to download the integration logs for the Salesforce API. This documentation is designed to share with your Salesforce developers or anyone needing detailed logs for troubleshooting Skilljar's Salesforce integration.
Download Integration Logs
You can download CSVs for the Integration Logs. Here's where to download them.
Your logs will include all messages from the last seven days. The four fields which are logged are timestamp, severity, message_type, and message.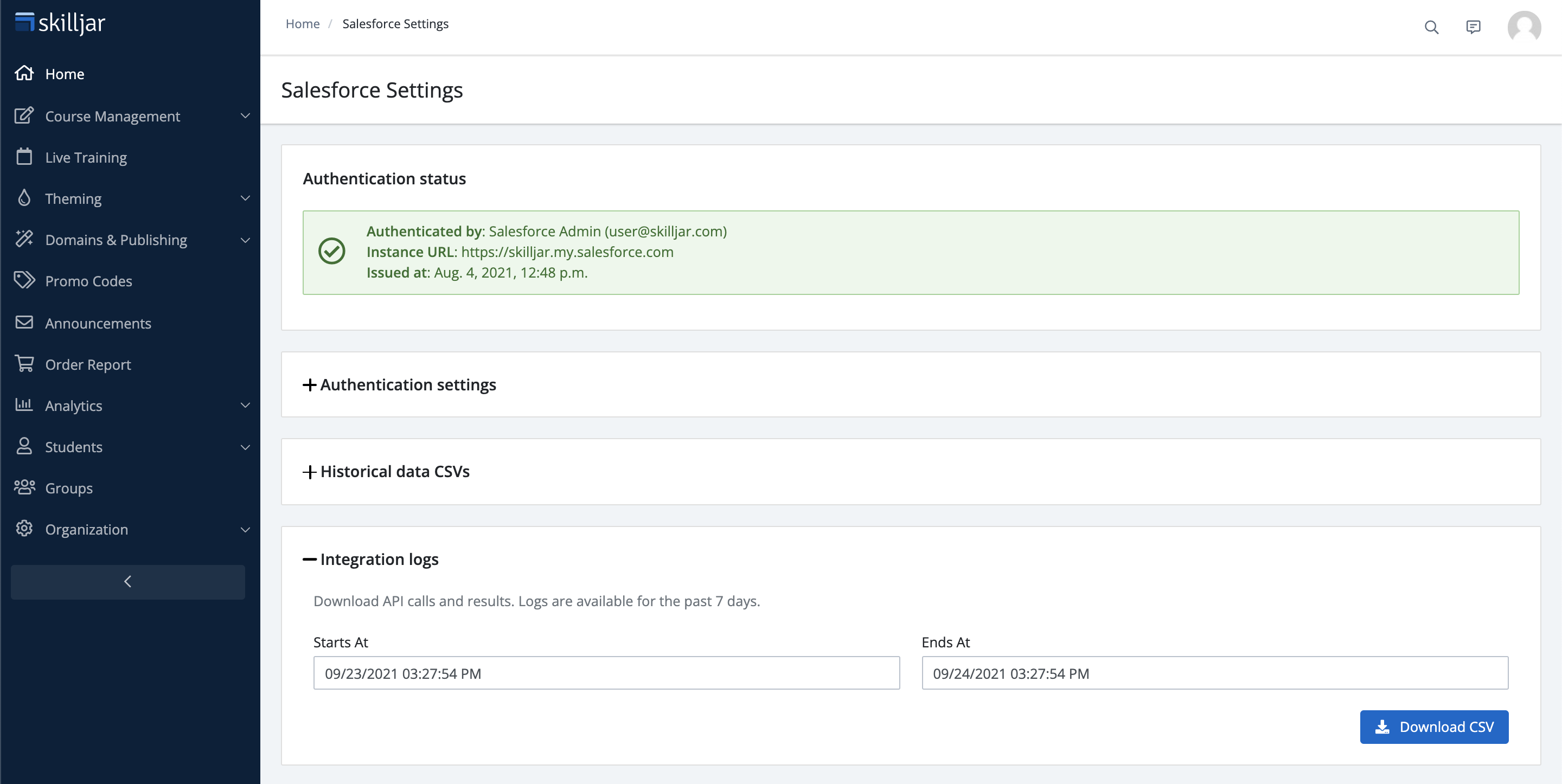 Troubleshooting
If you suspect problems and need to troubleshoot your integration, these logs are a great place to start troubleshooting.
You can search the logs for any issues. Specifically, you can filter the severity column for ERROR. In the message column you can see the response from Salesforce's API. The errorCode in this response can easily be looked up in Salesforce's documentation and hopefully provide the visibility needed to correct the error.
Related Articles
Importing Historical Data into Salesforce
Salesforce Integration - Custom Objects and Their Fields