This article reviews the 'Location' field while creating or editing live training events - this field can be used to help manage your resources if you have many people scheduling training on your Skilljar dashboard.
For more information about creating live training events in general, check out Managing Live Training Events.
Adding a Location to an Event
When creating or editing a calendar event, you will see a picklist for 'Location'. This list will show all the locations that the organization has used for events in the past.
This field also supports free form text entry, allowing admins to enter in a new location. If a new location is entered and the event is saved, the location will be saved and will be available in the picklist for future use.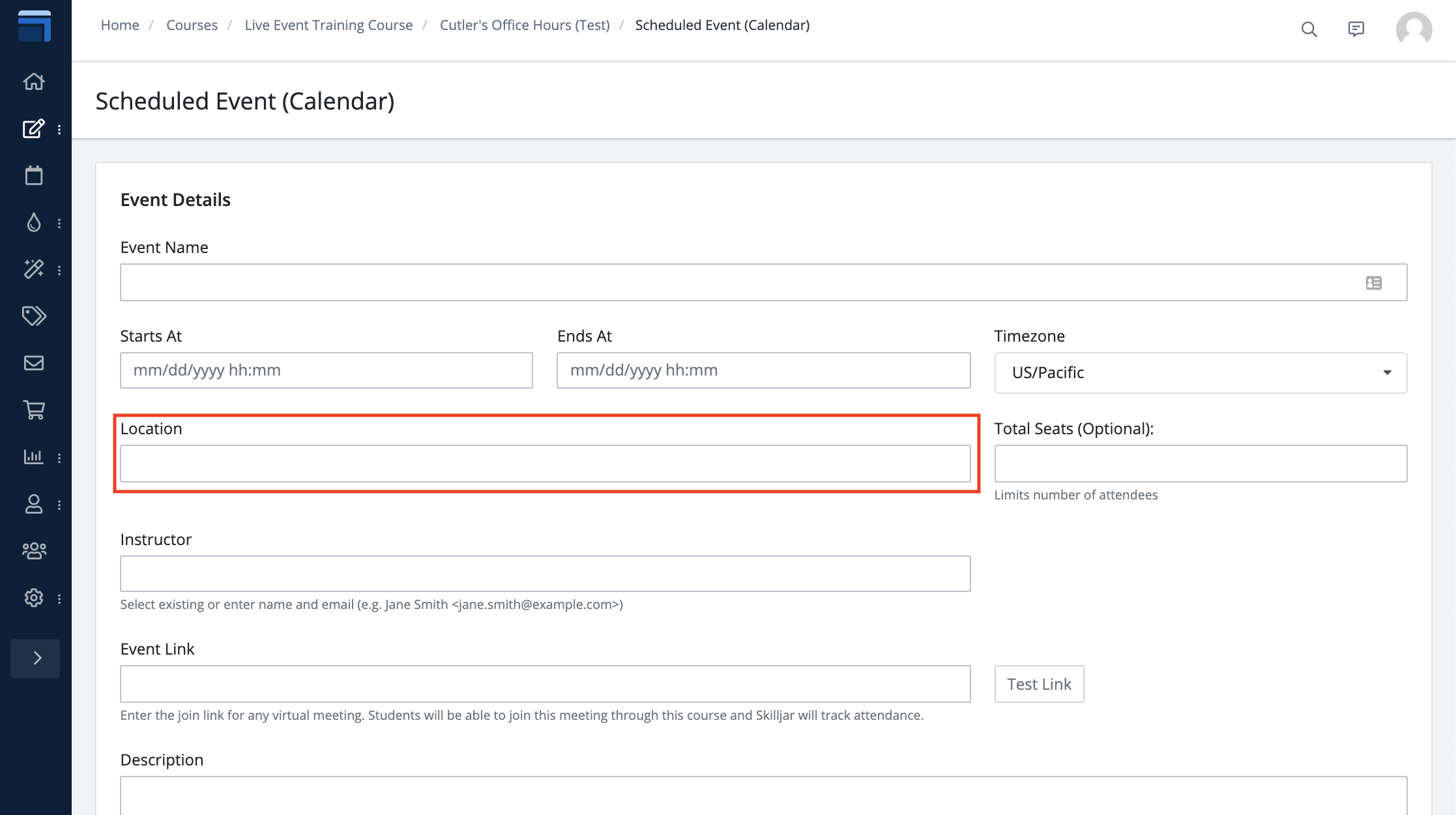 If you would like to update this to be a static list of pre-set locations - it is possible to do this by working with your Implementation or Customer Success Manager. You can also set this up by reaching out to support@skilljar.com.
Setting a Standard List of Locations
If you would like to update your locations to only include a preset dropdown list, and not allow an admin to enter text in the freeform location field while creating a live training event, this can be set up on the back end for your organization. Please reach out to your Implementation or Customer Success Manager to set this up.
Note: This can also be set up to limit the instructor field to only allow a pre-defined list of instructors for the Live Training Event
Universal Join Link
You have the option to add a Universal Join Link (a link that works for multiple attendees) to allow users to join an event hosted through VILT providers that aren't natively integrated within Skilljar. Learn more here: Universal Join Link for Live Event Lessons (VILT)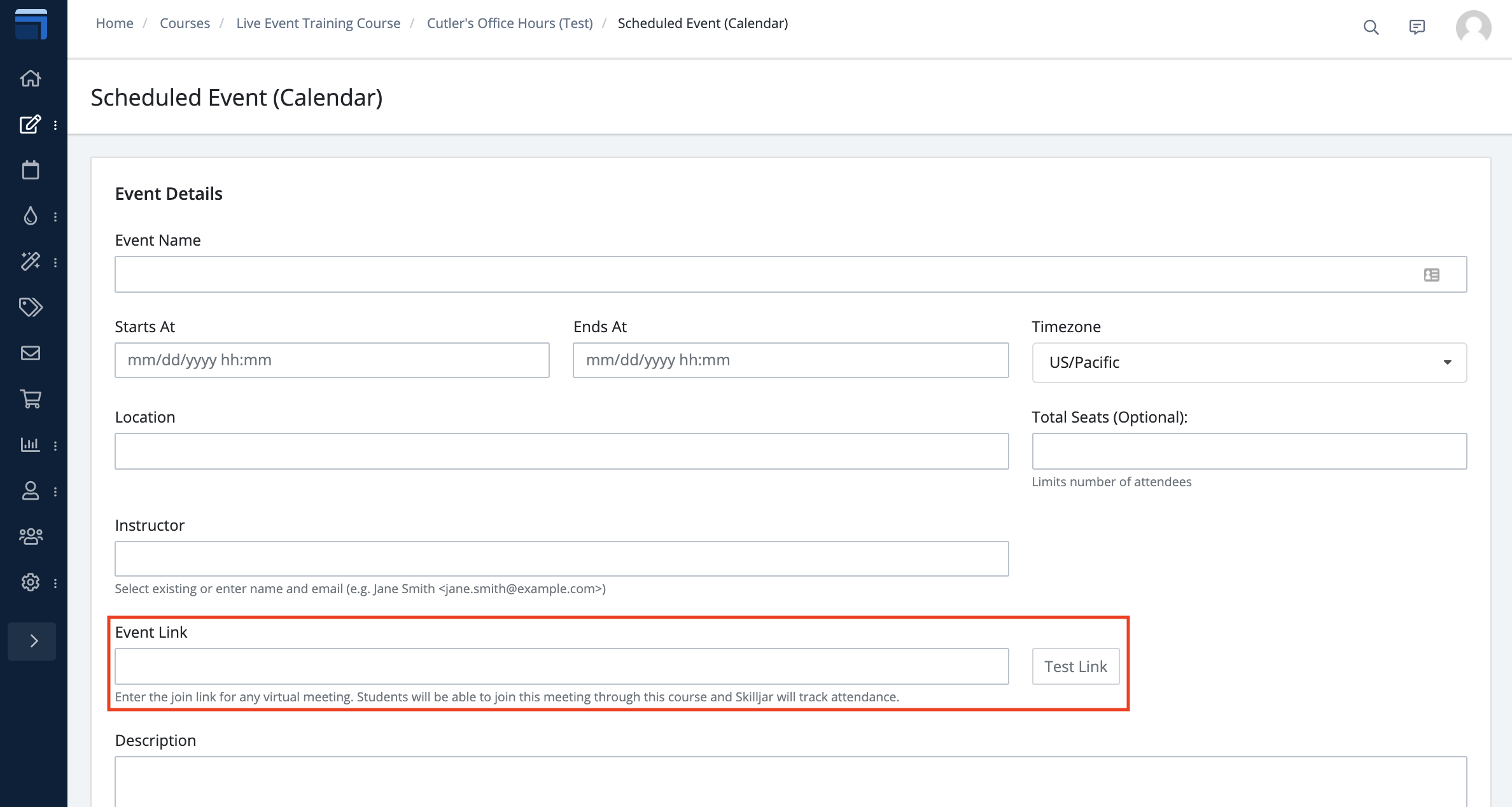 Updating Time or Location
If an event's start time, end time, or location changes after it has been saved, both your students and instructors registered to the event will receive an email that identifies exactly what has changed.