This setting allows you to set a Correct/Incorrect answer feedback message on any automatically graded questions (Multiple Choice, Multiple Answer, or Fill in the Blank).
To enable automatic feedback on a quiz question
Within a quiz, click the Settings tab.
Check the "Enable Question Level Feedback" box
Save the quiz when complete.
Enabling this setting will show feedback fields on existing questions along with any new, automatically graded questions: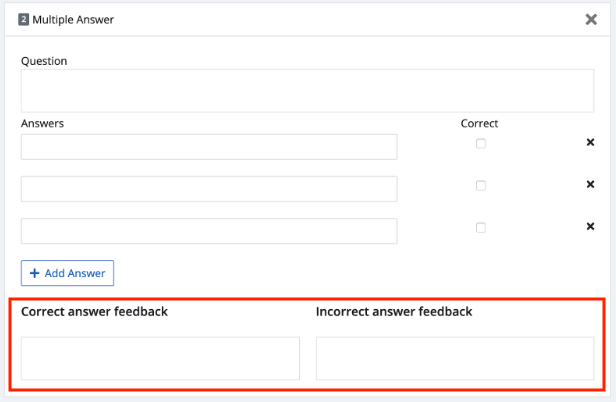 Feedback will be available to the student on the Show Answers view after they've completed the quiz: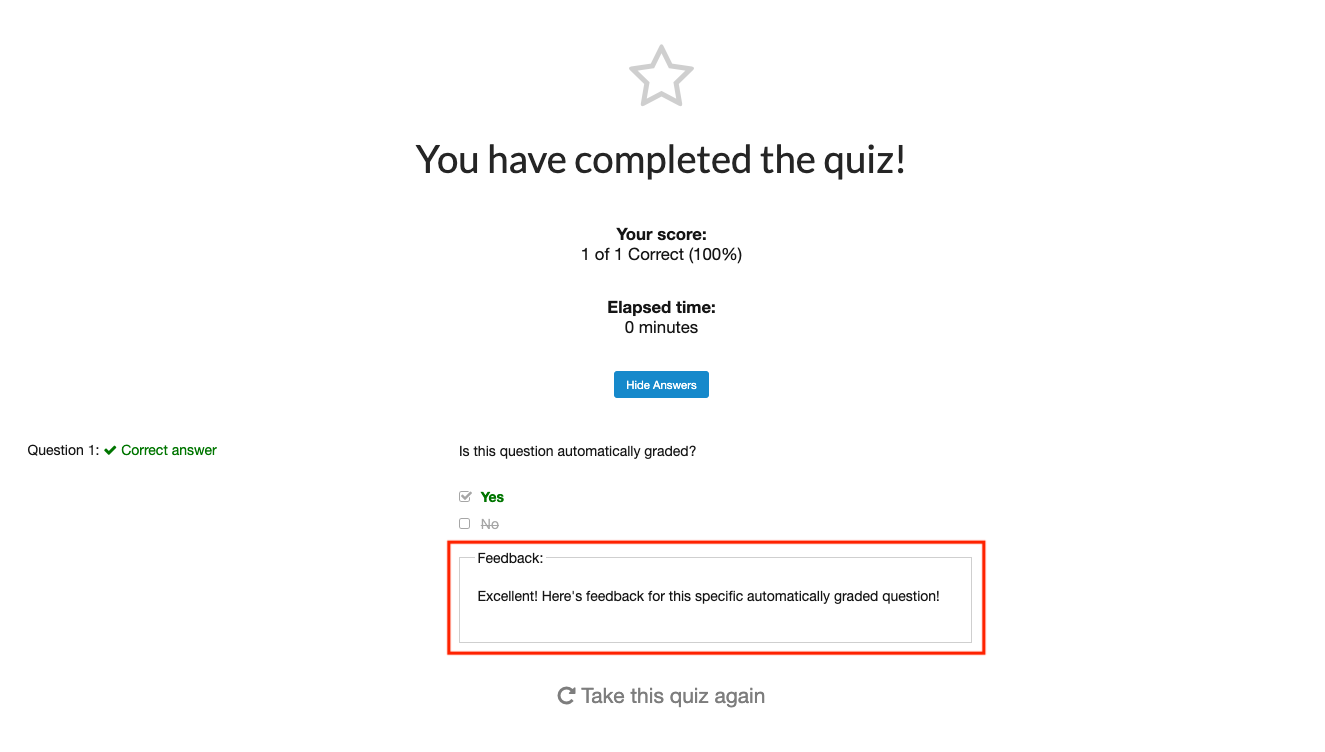 The feedback box will be hidden on the Show Answers view if no feedback was entered by the admin.
For more information on Quizzes, view this article.